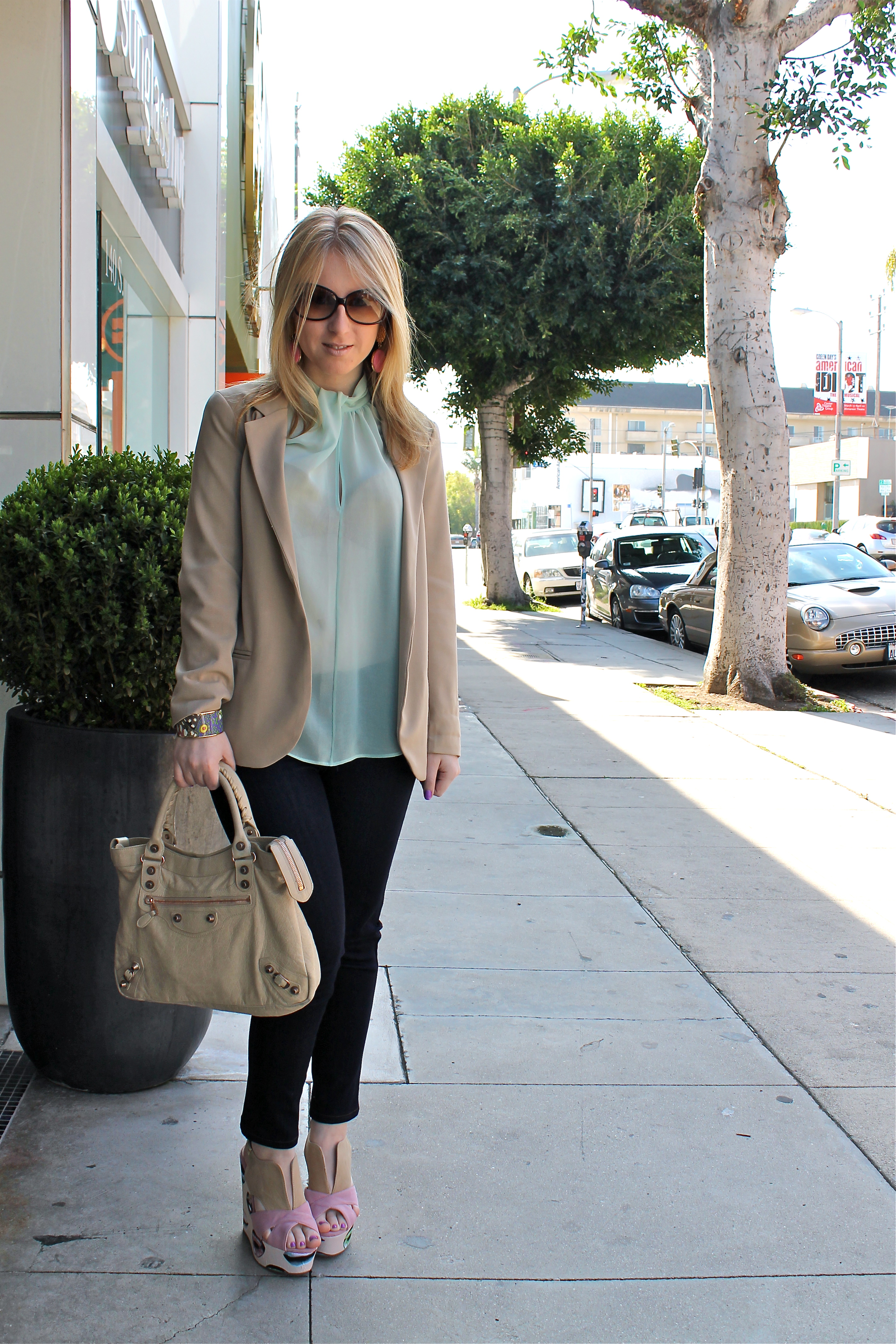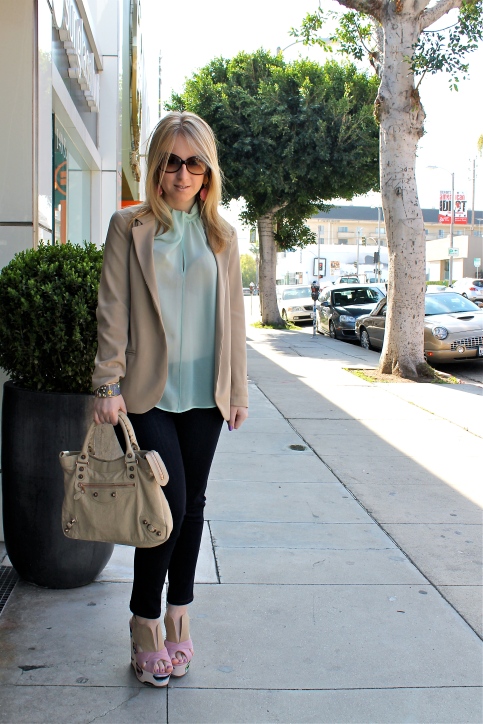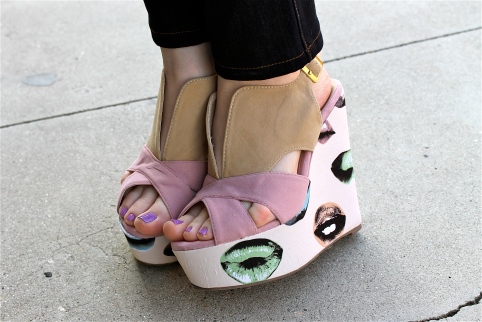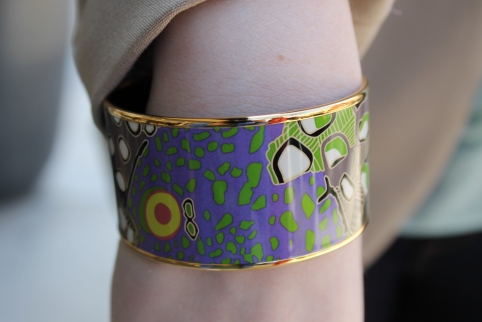 Blouse: Zara, Jacket: Aqua, Pants: James Jeans, Shoes: Modcloth.com, Handbag: Balenciaga, Bracelet: Hermes, Earrings: Printemps, Sunglasses: Derek Lam
I wore this outfit on Friday when I reunited with one of my best friends. We spent the day going to lunch at The Ivy, shopping on Rodeo Drive and Robertson Blvd, going to a very special personal appearance (post to come), dinner at Villa Blanca (yes Lisa Vanderpump and family were there), and more.
I love pastels, so it felt great to wear this new Zara blouse for the first time. I still can't get over my lip shoes; they're ridiculous, a total conversation starter.
Although I'm leaving LA this morning, there are many more LA-themed posts to come, which I'm so excited for you to see!
with style,
S