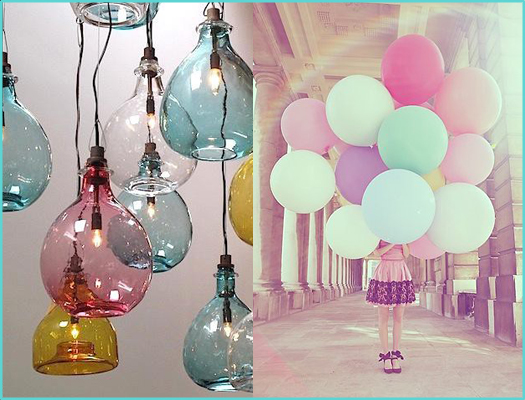 p.c lovefortunecookie.wordpress.com
If starting a whole new section in my wardrobe took about the same amount of time as creating a virtual wardrobe on the internet, I'd first rush to pastels. The trend is quickly making its way to the fashioniverse, becoming more and more apparent in editorials, department store windows, and so on. My love for pastels grew when browsing Barneys and Bergdorfs over the weekend.
Pastels are said to be the new neon come Spring (although I'll never give neons up). Pastels definitely scream "girly" to me; I don't know if it's the colors themselves or the fact that many women in Palm Beach over Easter tend to wear anything and everything pastel. Probably a combination of both.
Pastels can be worn beautifully if fashioned the right way. I would not wear more than two pastels in the same outfit, but I would mix them with your edgier pieces to create a soft and hard play on the eyes. Below are my favorite pastels that can easily be mixed and matched with basic pieces that you most likely already own.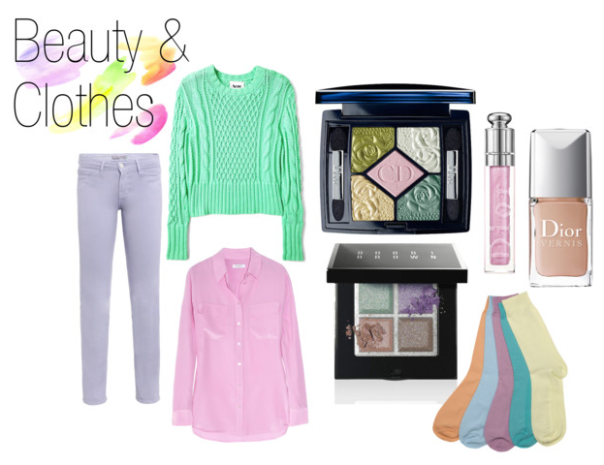 J Brand jeans, Acne sweater, Dior eyeshadow, Dior lipgloss, Dior nail polish, Equipment blouse, Bobbi Brown eyeshadow, Topman socks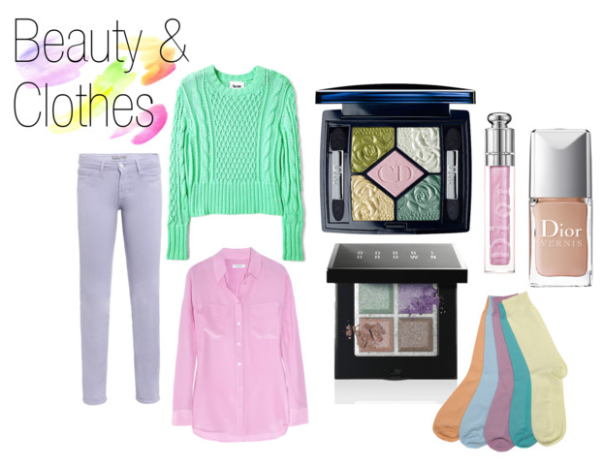 Dannijo bangles, ASOS earrings, DSW flats, Steve Madden platforms, ASOS belt, ASOS handbag, Amomuito earrings, Modcloth wedges
with style,
S