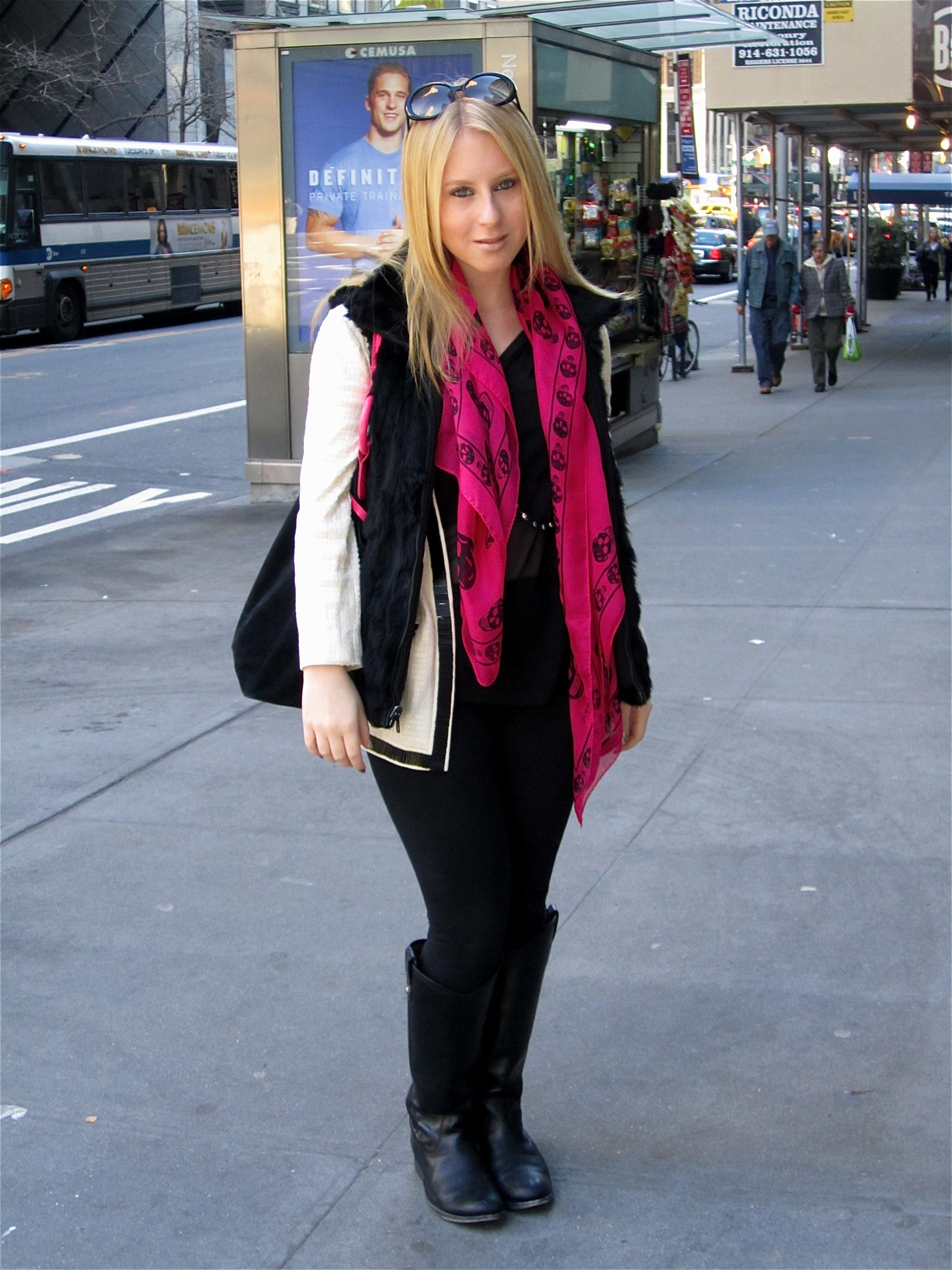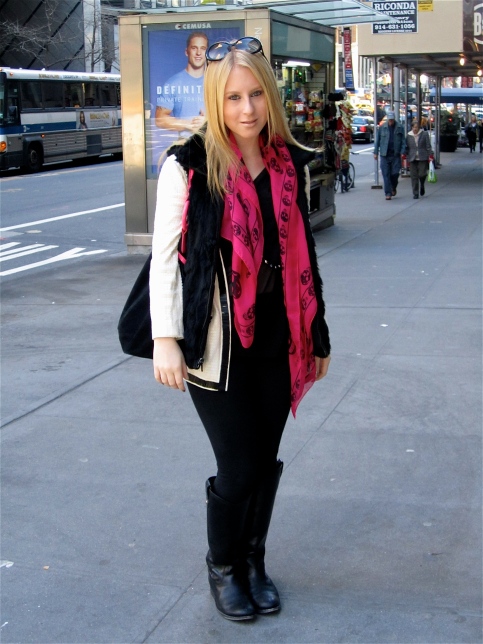 Yesterday was absolutely beautiful in NYC. Although it felt more like spring, (kind of scary) it was a nice break from the constant "bundling up" method. My day started at the Oasis Spa for a facial and body massage. It was very relaxing and I found two new obsessions while I was there: mini chocolate peppermint stick Luna bars and vanilla snowflake candles. I then stopped home to change for running some errands and then heading to Bergdorf Goodman.
I decided to wear a black LnA t-shirt with black American Apparel leggings, my favorite Rachel Zoe sequin jacket, and my Aqua [faux] fur vest. I accessorized with a black pearl and crystal necklace, Frye boots, Velvet Eyewear shades, my Sepia suede hobo bag with a neon pink handle (one of my favorites that I got in Paris a few years ago), and my brand new Alexander McQueen scarf, which I'm completely head-over-heels for. I went back and forth from whether to get the fuchsia or a nude and white one, but I felt that the fuchsia is bright, fun and works for all seasons while the nude and white is more spring/summer.
I was most certainly guilty for browsing at Bergdorfs, but I was actually there for teatime, which is absolutely delicious: mini sandwiches (cucumber has always been my favorite), scones with jelly preserves (loving fig) and cream, vanilla tea, and chocolate bread putting with dried cherries. Total delight.
with style,
S