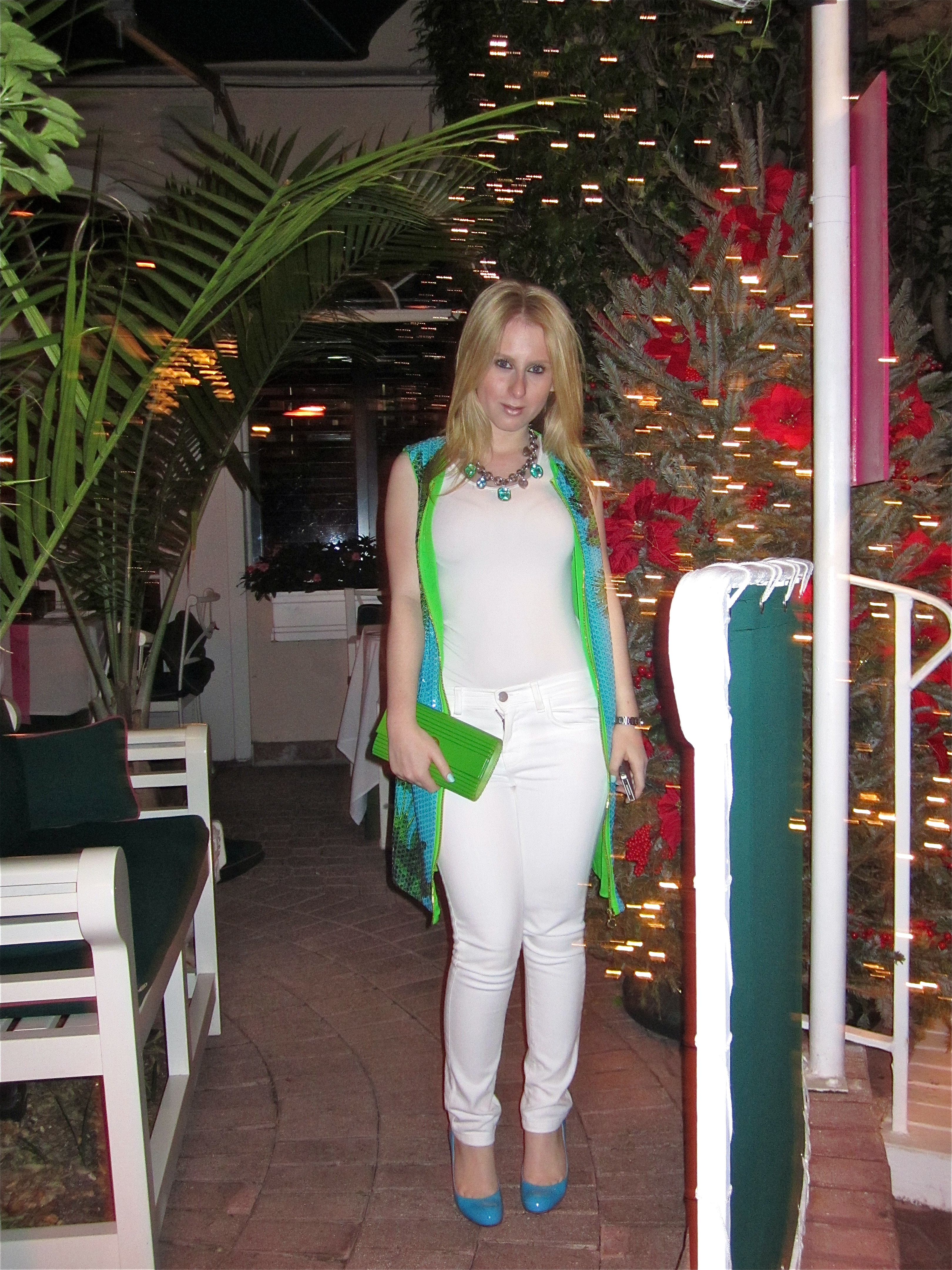 It's unbelievable to think that we will welcome a new year when the clock strikes midnight this evening. 2011 has been amazing for Style Solutions. From attending Fashion Week, interviewing some of my favorite designers and fashion biz gurus (such as Diane Von Furstenberg and Rachel Zoe), going to great events, and constantly having new readers, I can't help but thank everyone who supports my blog daily.
Although it's hard to not be nostalgic and look back on the past and beautiful memories, it's best to focus our attention on what's next; striking the new year and forging ahead into all that's exciting to come. Around this time, I tend to make new year resolutions. Have you come up with any? I tried to brainstorm last night over dinner with family at Bice, one of my favorite restaurants in Palm Beach, but I decided that instead of worrying about the pressure of resolutions and the idea of making a better "you", there's nothing more exciting than having a new beginning.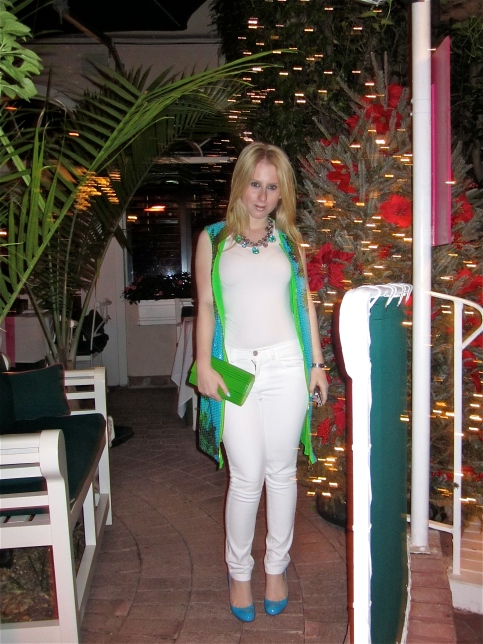 For my night before NYE dinner, I wore my Versace for H&M sequin top that I turned into a vest by not zipping it and wearing it over a white Theory tank top and J Brand skinny jeans. I love this piece because it's funky, bright, and has palm trees on it, which is so Palm Beach. I accessorized it with my Christian Louboutin pumps, large stone vintage necklace that I bought in the Hamptons over the summer, and my Tory Burch green clutch, which is always fun to bring out for a punch of color.
I can't wait to wear my new, completely glamorous and sparkly dress for a NYE gala that I'm attending. This is the perfect time to go all-out with over-the-top ensembles as NYE is the best excuse to get dressed up whether you go out or stay home with friends watching the ball drop.
Let's kick off the new year, see what it brings, and make a toast night -whether with champagne or sparkling apple juice- being our most stylish selves.
Have a happy, happy new year!
with style,
S