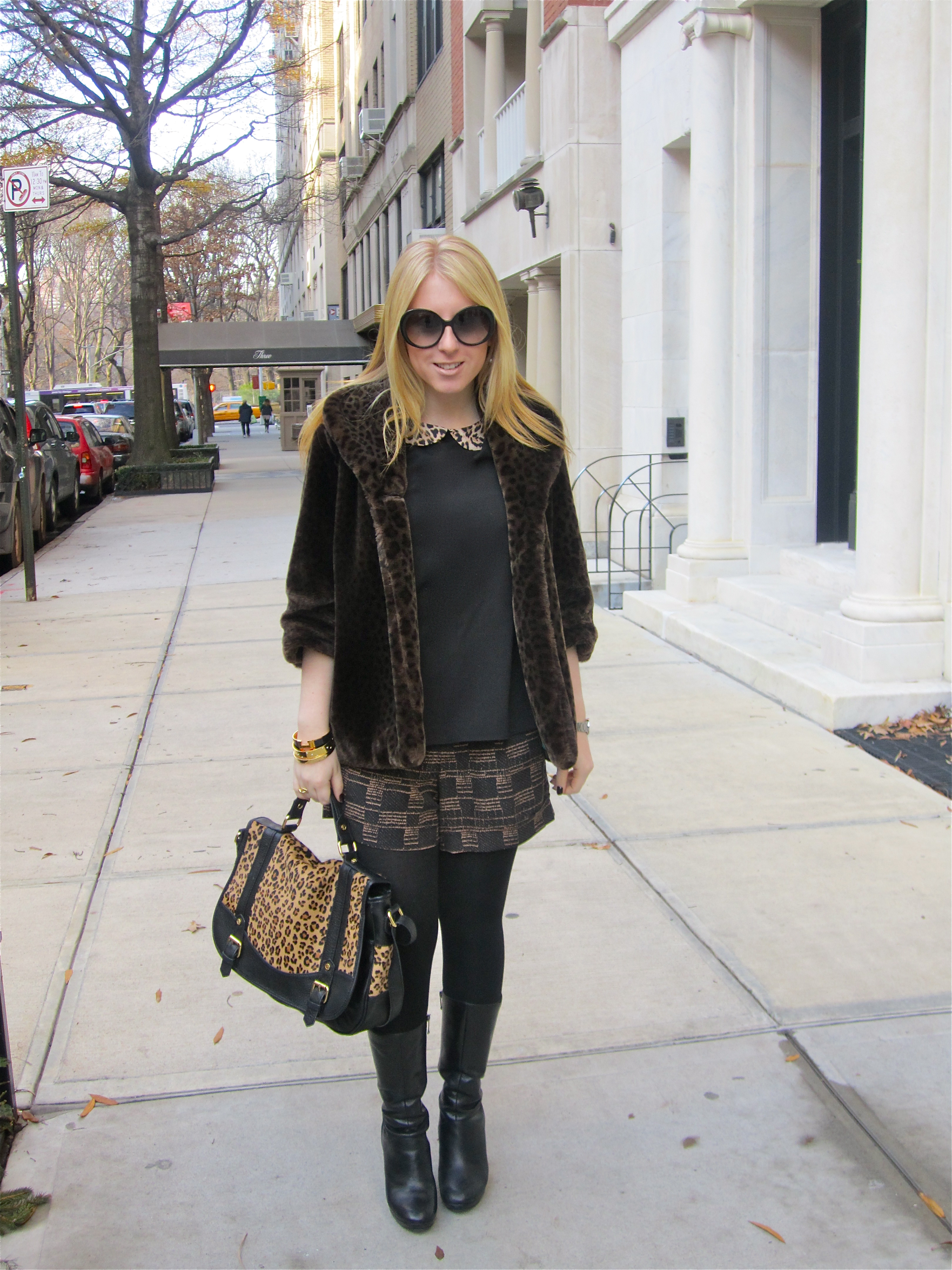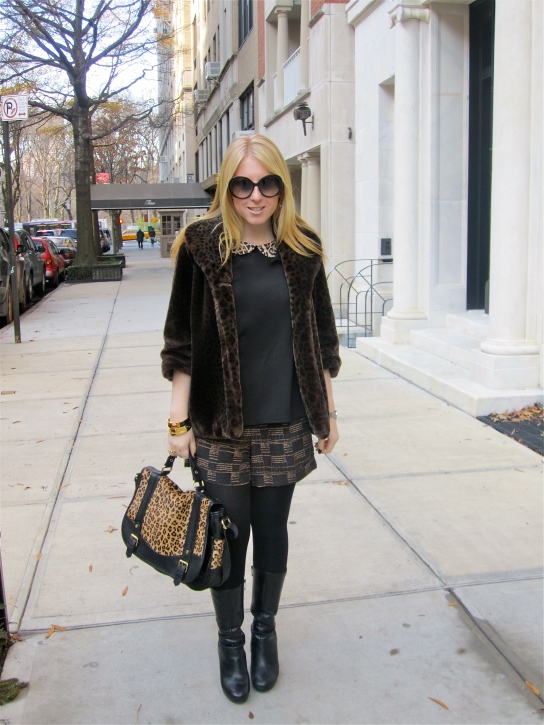 55 degrees in late December? Unbelievable! Although super strange, yesterday was the perfect day for me to bring out some of my favorite pieces that look wintery but are lighter fabrics.
I've been taking advantage of having some time to relax this week, so my day was very low-key: lunch at Bar Italia (same salad as always), some errands along Lexington Avenue, the re-take photo shoot for my family's holiday card, and then a holiday party at my dad's office.
I wore my new Zara short-sleeve blouse with an adorable cheetah collar that I received for Hannukah the other night, Myne shorts, a Barneys CO-OP [faux] fur jacket, Topshop tights, Via Spiga boots, Velvet Eyewear shades, a C.Wonder messenger bag that I purchased a few months ago with my good friend, Hannah, and my new set of J.Crew crystal-embellished bangles (an adorable present that my brother bought me) combined with my classic Hermes cuff.
Today is "beauty day" for Palm Beach, and then dinner at Butter. I think I'm going to wear something glittery and ultra fun.
I can't believe that tomorrow is already Christmas Eve!
Time flies by so fast and I cannot wait to celebrate by going to see The Radio City Rockettes, as per tradition, and having dinner at Petrossian.
What are your plans for Christmas eve?
with style,
S