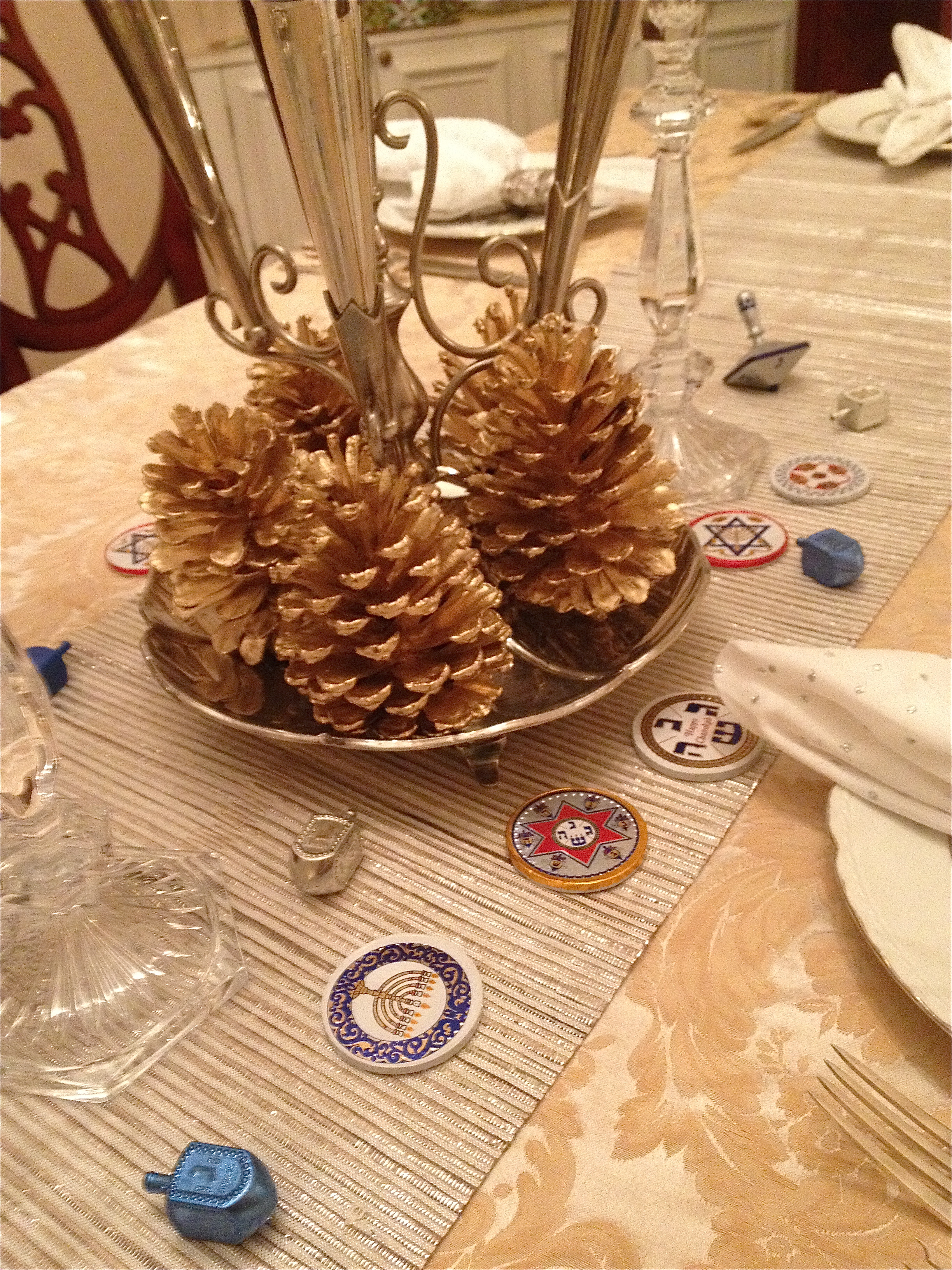 I celebrate Hanukah and Christmas, so I like to think I get the best of the holidays. I love the special traditions they both entail; from potato latkes and lighting the menorah to decorating a gingerbread house and a christmas tree.
On the first night of Hannukah, we had a Hannukah-themed dinner at our home: sparkly dreidels hanging off candles in blue and silver, a glass pyramid-looking menorah with funky blue candles, raspberry jelly donuts, latkes with every topping imaginable, brisket, asparagus, menorah-shaped bread, chocolate coins, berries with light whipped cream, sparkly napkins, and presents.
There are 6 nights of Hanukah left including tonight–you still have time for some last minute shopping!
with style,
S