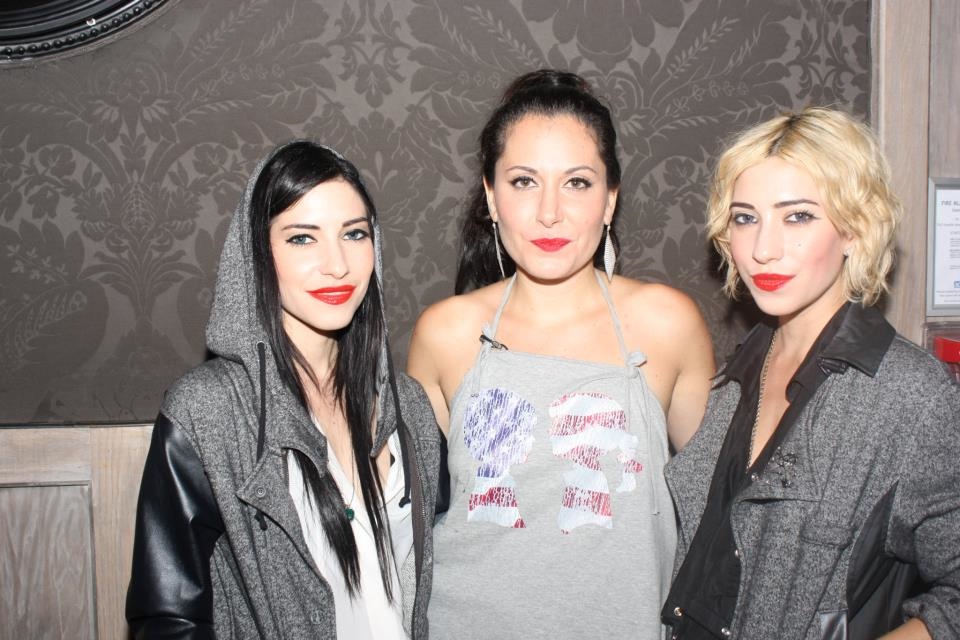 stacy igel & the veronicas
This is part II of my interview with Boy Meets Girl® Founder, Stacy Igel. Read on for her love of the holidays, a funky holiday party look, her new reality show, and more!
S: Let's chat stocking stuffers!
SI: 
My ideal stocking would be filled with all Boy Meets Girl®, obviously! One great item is the Boy Meets Girl® pin to dazzle your holiday sweaters! 
Check out our holiday gift guide for more ideas.
S: What's the ideal Boy Meets Girl® holiday outfit?

SI: For the holidays, warmth is key. I love layering this season and think this look is great for any holiday party: Layer one of my favorites, 
the Missing Pieces Romper, with the Sanctuary Top over or under Boy Meets Girl® tights, and 2 pairs of socks from the Three's a Charm Anklet. This outfit will look great with one of my favorite boots of the season from Seychelles featured here. If it's super chilly, you can layer a vintage [faux] fur jacket or vest for some holiday texture.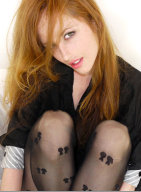 tights $18
S: What do you love most about the holidays? 

SI: Spending time with my friends and family, the city becoming a winter wonderland, and lots of hot drinks!
S: Your new reality show launched yesterday! Details!!
SI: 
Yes I am the host & co-producer of a web series on Lockerz.com called "Behind The Seams" with Stacy Igel! 
The first episode of the eight-episode series premiered exclusively on Lockerz yesterday! New episodes will air through January 17, 2012. 
I am very exited for you all to check it out!
S: What's next for Boys Meets Girl®?

SI: I'd like our website's e-commerce platform to become one of the most sophisticated yet user-friendly direct sales platforms in fashion. Of course, retail is crucial to our success and we want to continue to have a strong presence in key boutiques and department stores. I'd also like to have a larger international presence– I think we've only just begun to scratch the surface there. The brand is iconic enough now to begin doing that slowly and smartly.