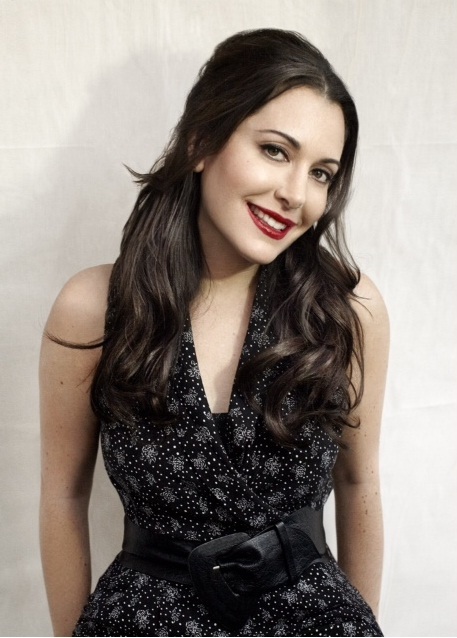 stacy igel
Fashion designer, Stacy Igel, is one of today's leading trendsetters. She is the Founder/Creative Director and Chief Brand Ambassador of Boy Meets Girl®, which is loved by Eva Mendes, Rachel Bilson, Anne Hathaway, & more. Read on darlings; my interview with Stacy is not one to miss–she gives us the lowdown on holiday presents, her new reality show and more. Stay tuned for part II tomorrow!
S: How did you get into the fashion biz?
SI: I told my Mom at age 4 that I would only wear dresses to nursery school; I dressed my pre–K classmates and staged fashion shows from my school cafeteria. My mom was an entrepreneur and I definitely inherited that from her. I had no family in the fashion biz, so I learned everything from the ground up, and I would never change that experience because it is how I am where I am today.
S: How did the name Boys Meets Girl® come about?

SI: The first time I met my husband's parents was for dinner at their apartment-they were giving me a tour and I noticed a picture frame containing silhouettes of their three children from when they were younger. My parents had a similar picture of my sister and I. I thought about us and how we still both had these young, playful, carefree versions of ourselves inside of us. I knew right then and there my brand would be called Boy Meets Girl® and that I'd use our silhouettes for the logo. The logo driven product came first and we have been growing the collection organically from there.
S: What are some holiday gifts from your line that you recommend for a shopper who is on a budget?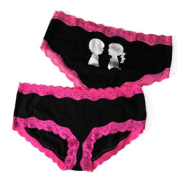 $9
SI: 
My new intimates are great gifts for a shopper on a budget as they retail for $9 a piece.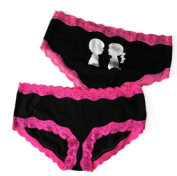 $18
The Three's A Charm Anklet Sock are great because you get 3 socks in the pack and can play all week creating different looks. 
I am also obssesed with my new slipper collection recently featured in Lucky; they are Ashley Herbet's favorites!