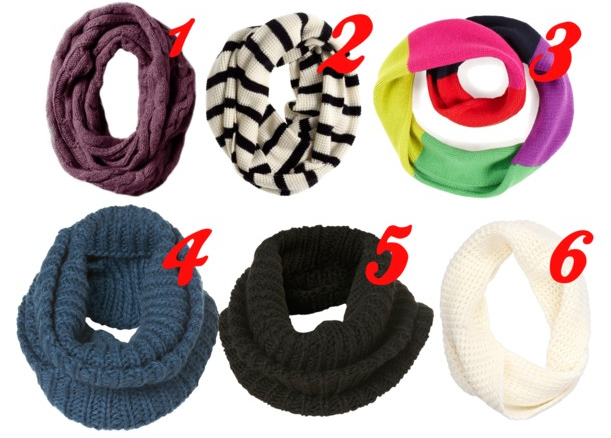 1.
Piperlime.com
, $34
2.
J.Crew
, $68
3.
Kate
Spade
, $125
4.
Topshop
, $40
5.
Topshop
, $40
6.
Jacob
, $24
Some say bundle up, but I say snoodle up. Although it's been more warm than cold this season, I've still managed to wear one of my favorite wintery accessories: snoods, also known as tubular neck scarves. The oversized and somewhat dramatic look of snoods are what make them so appealing to me.
While you can find them in great colors and patterns, they still have a simplicity that can add a special touch to your outfit without taking over the rest of what you're wearing, unless of course you'd prefer otherwise.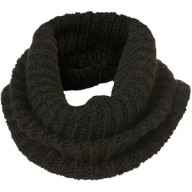 I find that it's easier to find a great looking snood at a good price versus a "regular" scarf. This is because scarves tend to be made of various fabrics, and you can tell which ones wear well and those that do not.
Plus, scarves are more about the design and pattern where snoods are more about the actual look.
I have just one snood from Topshop (number 5) and it has lasted me a great amount of time. It matches with just about everything, since it's black, and is warm yet not itchy, which is a major pet peeve of mine–itchy scarves, that is. I love wearing them with anything from my gym clothes to a dressy cocktail dress.
The holidays is a perfect time to get your friends into this haute accessory. They're fashionable, different, fun, and you can get a lot of use out of them–a trendy and useful holiday present. Even celebs like Blake Lively and Lady Gaga and model Chanel Iman are loving them.
Are you ready to snoodle up this winter? I am!
with style,
S