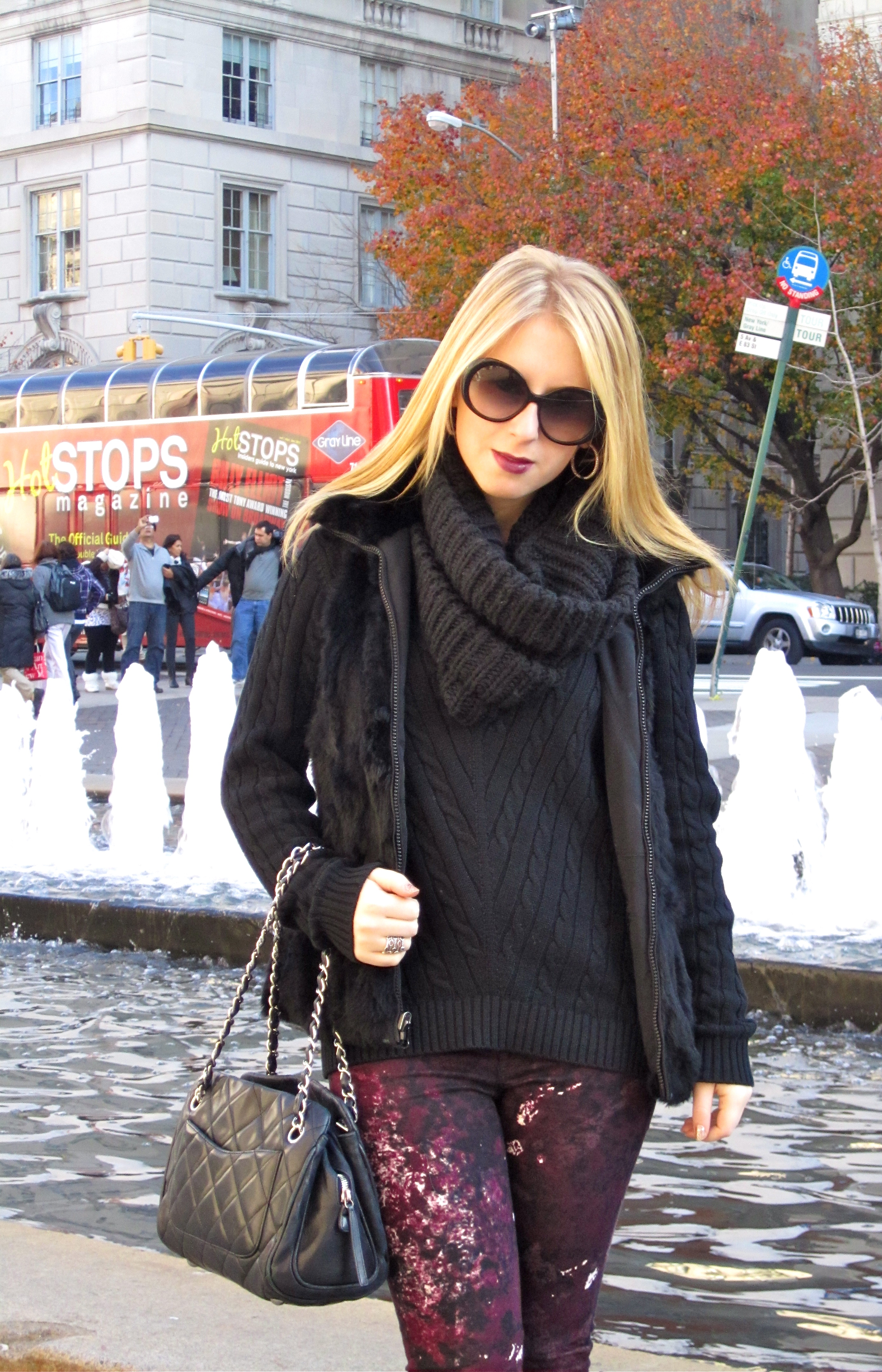 New York City is getting busier as the holidays are getting closer: packed department stores, elbow bumping along Fifth Avenue towards Rockefeller Center and lines to get into restaurants. So when it was a beautiful and sunny Sunday afternoon, I decided to browse my favorite museums instead of my favorite stores. My go-to? The Metropolitan Museum of Art.
I don't know what I love more: indulging in the wonderful exhibitions (I've always loved Egyptian art) or nibbling on warm pretzels from the gourmet pretzel stand while sitting on The Met steps afterwards. There's something so charming and elegant about The Met, and I always feel like I learn something new every time I'm there.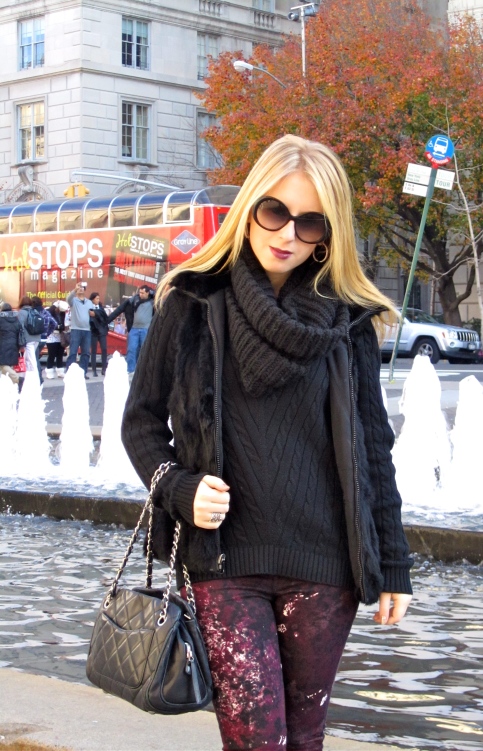 I wore my Rag & Bone skinny leggings with my 525 America sweater, Aqua [faux] fur vest, Frye boots, Chanel handbag, Velvet Eyewear sunglasses, rose-gold hoops that I bought at a trunk show in Palm Beach last year, and my Topshop snood.
I am spotted just about every day wearing MAC's "Frou" lipstick, but I decided to switch it up by bringing out the burgundy/deep purple shade from my leggings by wearing a bolder lipstick: MAC Cosmetics' "Riveting Rose", which I seem to only wear once or twice a year.
It has a fabulous frost finish, and it is the holiday season, so what better time than now? Although it felt nice to wear something different, Frou is definitely where my lips belong.
What's your bold holiday lip color?
with style,
S