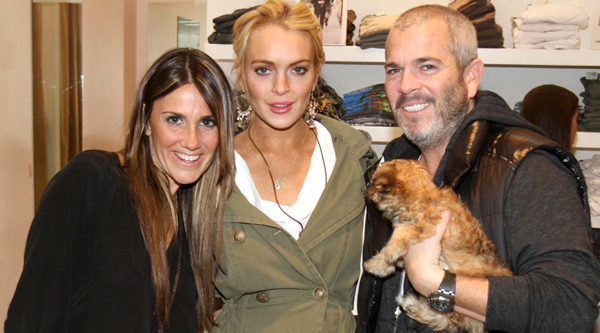 alicia singer, lindsay lohan & jon singer
This is part II of my interview with SINGER22 founder, Jon Singer. From fab holiday gift suggestions to upcoming expansions, and the opening of the Singer's new store on Thursday, this fashion powerhouse knows how to make it big. Read, shop, and enjoy!
S: The holidays are coming up! Gift suggestions?
J: Some of our top sellers for the holidays include Jagger Edge Iphone cases, the Krisa coated drape jacket (as seen on Nicole Richie and Kim Kardashian), the Rebecca Minkoff Becky Jacket, Current/Elliott Leopard Stiletto jeans, Work Custom Jeans Mamba Faux Leather Leggera (as seen on Alessandra Ambrosio), Jeffrey Campbell boots and more!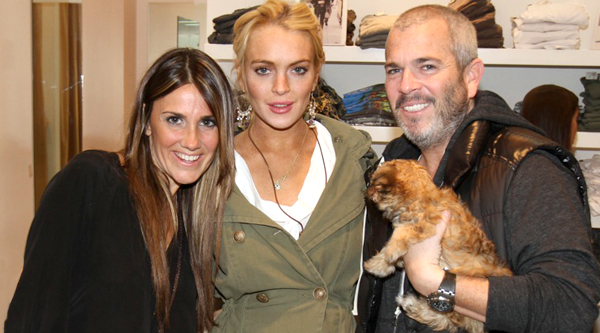 kim kardashian in krisa coated drape jacket
S: Which categories do best for you and why?
J: We do amazing with jeans, dresses, shoes and tops. I believe every category we buy is extremely strong because of the amazing assortment of products we have. I think we have the best product mix in the retail space.
S: What's hot in the denim department?
J: We are doing amazing with leather jeans from Current/Elliott, J Brand, and Work Custom Faux Leather. Skinny jeans are still extremely strong!
S: How do you determine when to host an online sale?
J: We honestly do not believe in too many online sales. We offer such a unique mix of clothing and feel there is no need to sell clothing discounted because we typically sell out of items way too quickly when it hits the site and sales floor. We will usually run a promotion for a major holiday like the Fourth of July, Thanksgiving Weekend and the week before Christmas (perfect for holiday shopping!).
S: I hear you're interested in expanding shoes and accessories. Any updates?
J: It's an area of the business that is growing tremendously for us and we feel we can do it best out of all the online retailers out there. Keep your eyes out for our new expanded selection real soon!
S: Creating a successful brick and mortar is challenging, but an online store has even more risk. What is the key to your success?
J: I can just reiterate that I think we have the best selection and merchandise mix out of anyone out there. We are really great marketers of our brand (8 years online), and have created an extremely loyal following of SINGER22 shoppers. We will never put anything on our site that we feel is not fabulous. Our site is the best place when in need of a fashion pick me up. We are always bringing our shoppers the newest of the new, the next hot item before it's hot, and a place they feel is like their fashion bible they must read and shop at daily!