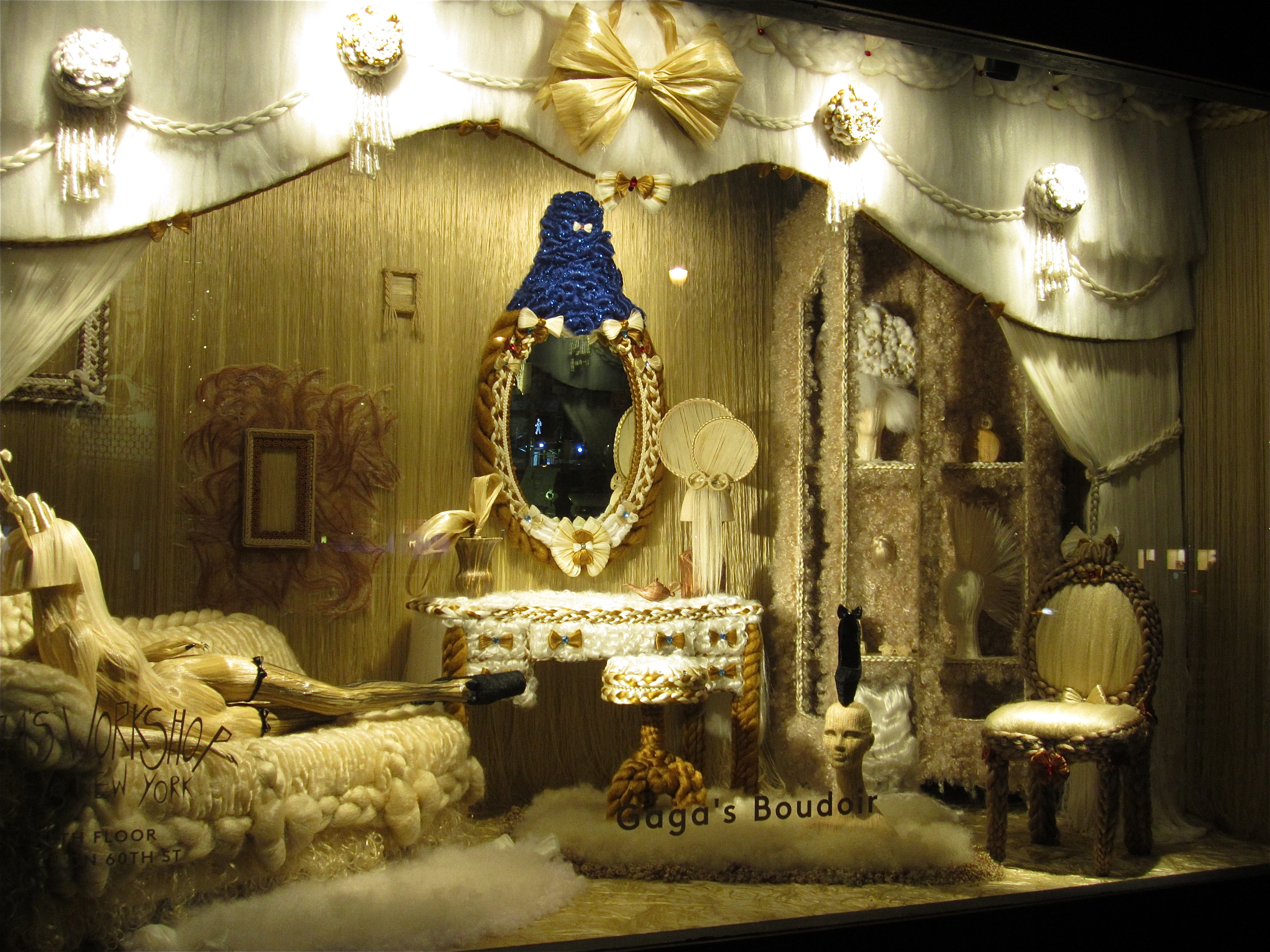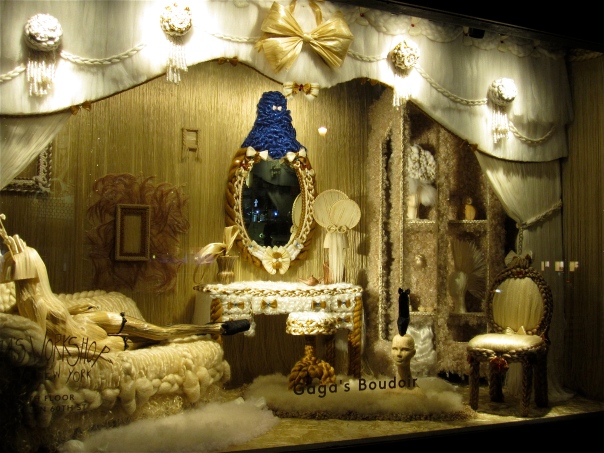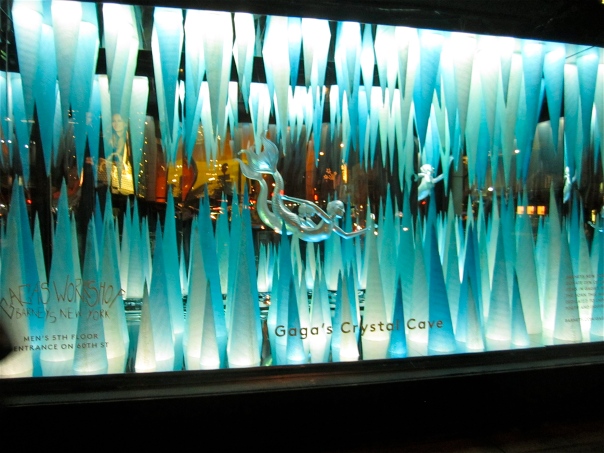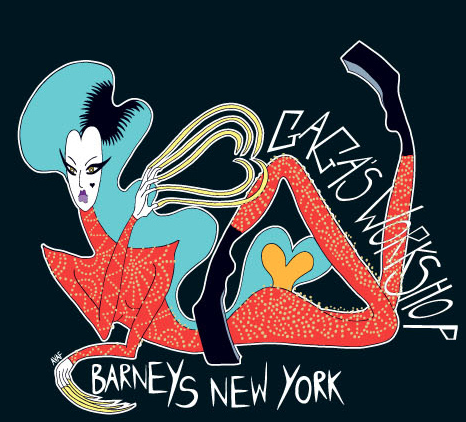 Barneys went all out this year with their holiday windows–it's all about Gaga. From a boudoir made entirely of hair to a Gaga machine, and even Gaga's Crystal Cove, the windows are insanely creative (beyond typical).
Throughout the day, Gaga's songs are played outside of Barneys, which attracts many New Yorkers and tourists who pass by the phenomenal department store. It's as though Gaga is taking over the world–at least Barneys and my blog, as though it seems, this week.
It felt great to see a fresh approach to Barneys' holiday windows as the past couple of years didn't seem to be as creative, fun, or anything of that nature. This is a timely, fashionable, entertaining, and innovative holiday initiative.
I went to Gaga's Workshop for the first time this afternoon, and I was completely blown away. Everything was over-the-top, and completely Gaga–weird, funky, and super cool. I cannot wait to show you the workshop's fab look, the merchandise, and the purchases I made. It felt as though there was something for everyone–whether you're a foodie, fashionista, kid, adult, teen, or even a dog.
Thanksgiving day is less than an hour away, so get ready for Macy's Thanksgiving Day Parade in the morning (what would the holiday be without it?), and a Gaga Thanksgiving special on ABC tomorrow night. And for you kids at heart, a new Charlie Brown.
Happy almost Thanksgiving, Style Solutions readers. Sweet dreams!
with style,
S
PS- Start getting your outfit together if you haven't already. Something comfortable, soft, and dressy. I suggest either a loose-fitting dress, or loose-fitting pants with a flowy sequin blouse. You want to look chic, but you still want to be able to eat!