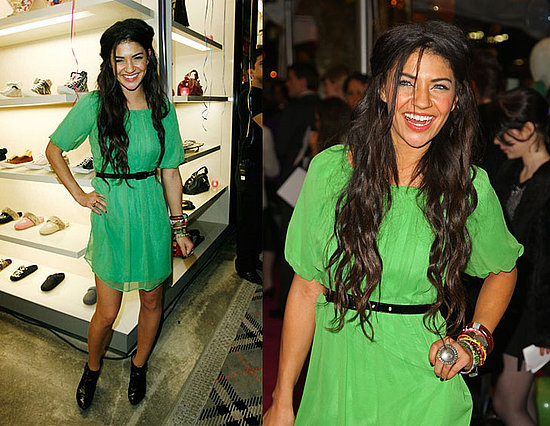 jessica szohr
This is the first day that truly feels like winter! The brisk cold air, unveiling of holiday windows, and Thanksgiving talk makes it feel normal [finally] to wear boots and jackets. The city is bustling today, as usual, especially in warm places like stores and coffee shops. I just got back from a meeting at Nespresso, one of my favorite haute-spots on the Upper East Side. I ordered a mocha latte, which has a chocolatey taste without being over caffeinated.
As I was walking to and from Nespresso, I noticed a number of women fashioning thin belts with dresses and pants; perfect for day and night. I usually stick to my vintage Hermes H belt because it's classic. Plus, I have three different colored straps for it to go on, so I alternate: navy blue, tan, and black. However, I now want a belt that's thinner and not expensive, but truly fun for those outfits that need a quick add of pizzaz.
Jessica Szohr always does a great job at adding a thin belt to her outfits like in the photo above–she's knowledgeable about pulling off an effortlessly chic look. ASOS has a great selection of thin belts. From sparkly belts to cheetah belts to metallic belts and much more, the options are endless. However, I came across a fantastic 3 that are perfect for this season. Whether with a chic corduroy, a simple LBD, or just a t-shirt and jeans, these belts can add a bold factor without spending lots of money.
And get ready Style Solutions readers, because starting next week, it's all about the holidays!
with style,
S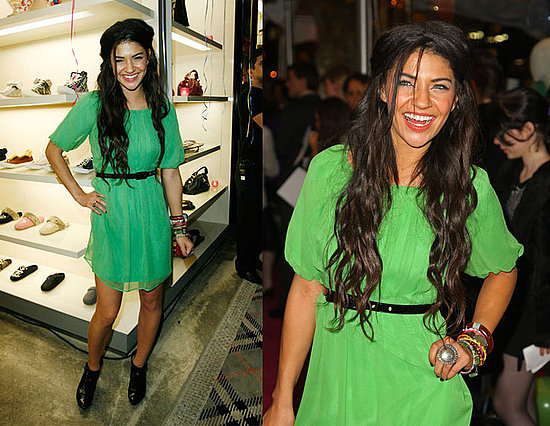 Asos Mirror Metallic Skinny Belt, $11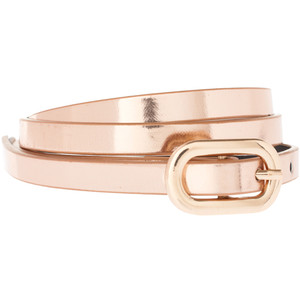 Asos Suede 2 Prong Color Block Belt, $22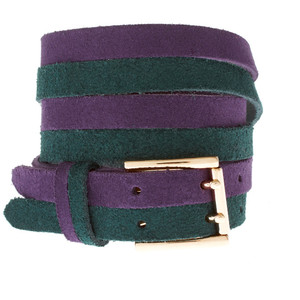 Asos Fantasy Leather Leopard Belt, $22