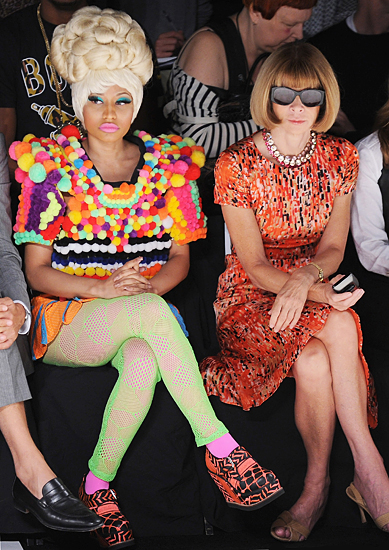 nicki minaj & anna wintour
Nicki Minaj. Not only can she sing and dance to perfection, but she knows how to make a statement. Over the last couple of years, Minaj has not only taken over the hip-hop industry with her hit songs, –Superbass has been stuck in my head for months!- but she has also made a grand entrance in the fashion industry with her abnormal, girly yet edgy and chic outfits. Remember when she sat front-row at Carolina Herrera's show in September during Fashion Week? Next to The Queen Of Vogue, Anna Wintour? That was quite a moment. What they talked about? Who knows. But they sure looked like a rainbow in their colorful frocks.
Speaking of color, Minaj has taken on a new venture: a limited-edition nail polish line, in which she collaborated with OPI. Minaj's qualities, which we love so much, are brought out through 6 bottles of nail polish, including bold and bright hues. Each polish is named after Minaj's hit songs, so it's perfect for the music junkie and fashionista.
It's so hard to pick just one favorite; however, I must say that I completely love 'Save Me', a nail lacquer that is in no way shape or form boring. The only negative? We have to wait until January! But, counting down is part of the fun. Below are my favorites.
with style,
S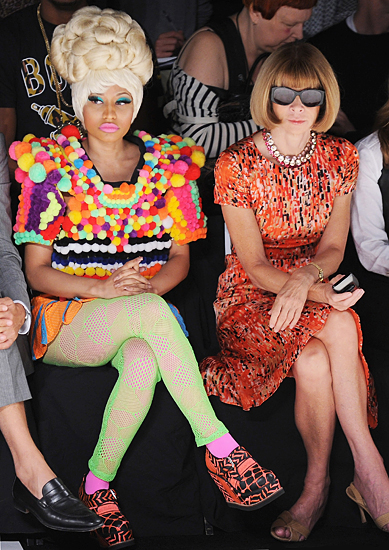 Did it on 'Em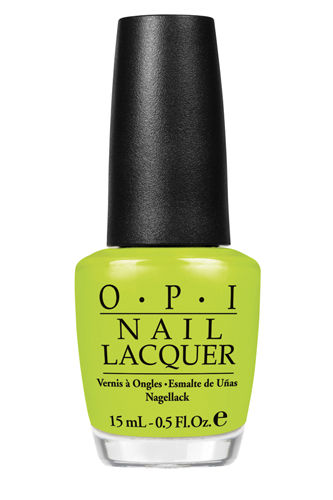 Fly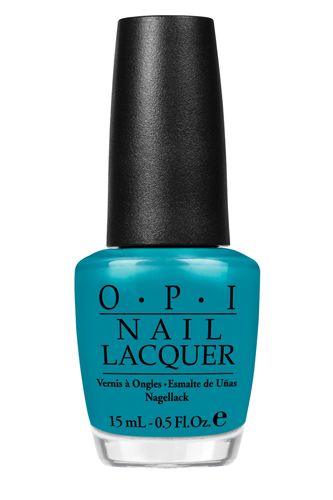 Save Me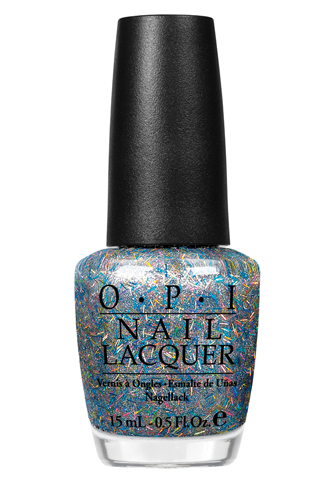 Pink Friday