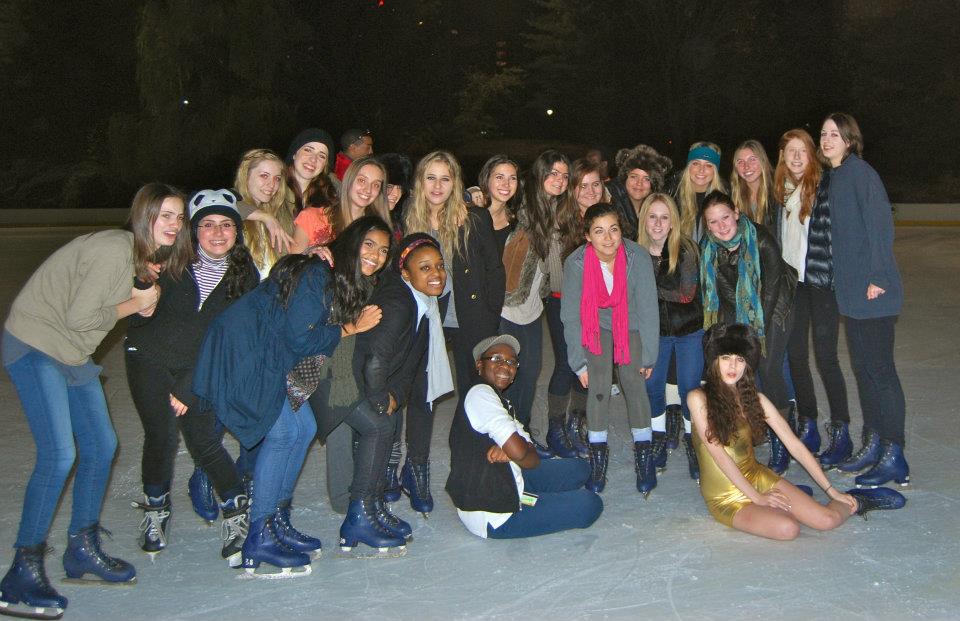 Last night, me and my best group of friends spent our evening at Wollman Rink for an iceskating party. The weather man first called for rain, yet it was perfectly clear but extremely warm! Skating in 65 degrees, you think you'd be skating in melted ice. Luckily that didn't happen. But honestly, what happened to autumn?!
While some dressed like a winter storm was about to hit -with fur hats, puffy jackets, and heavy scarves-, we at least made it through the evening without any broken bones. We even managed to skate the rink all together to The Time, (the Black Eyed Peas version, obviously) which is a song we collectively enjoy. The only thing that was missing were the Wollman Rink candy apples, which were MIA.
I've always had a love for iceskating, but I seemed to have forgetten everything I knew when I first got on the rink. But after about a half an hour, I got back to my usual groove. I'm ready to hit the rink again on Sunday.
For the most stylish ice skater, here are 3 accessories that are fashionable, and almost all practical, for a fun and trendy look on the rink.
with style,
S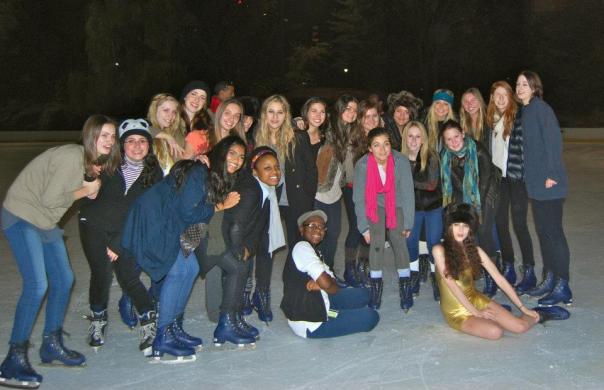 Dsquared²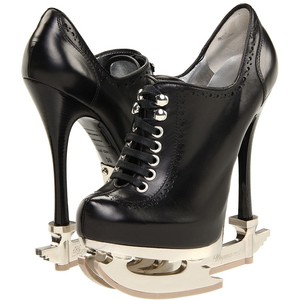 Diane Von Furstenberg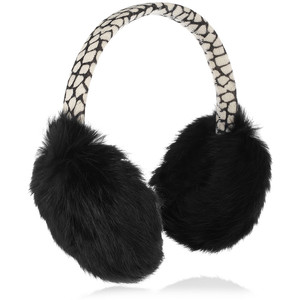 Urban Outfitters