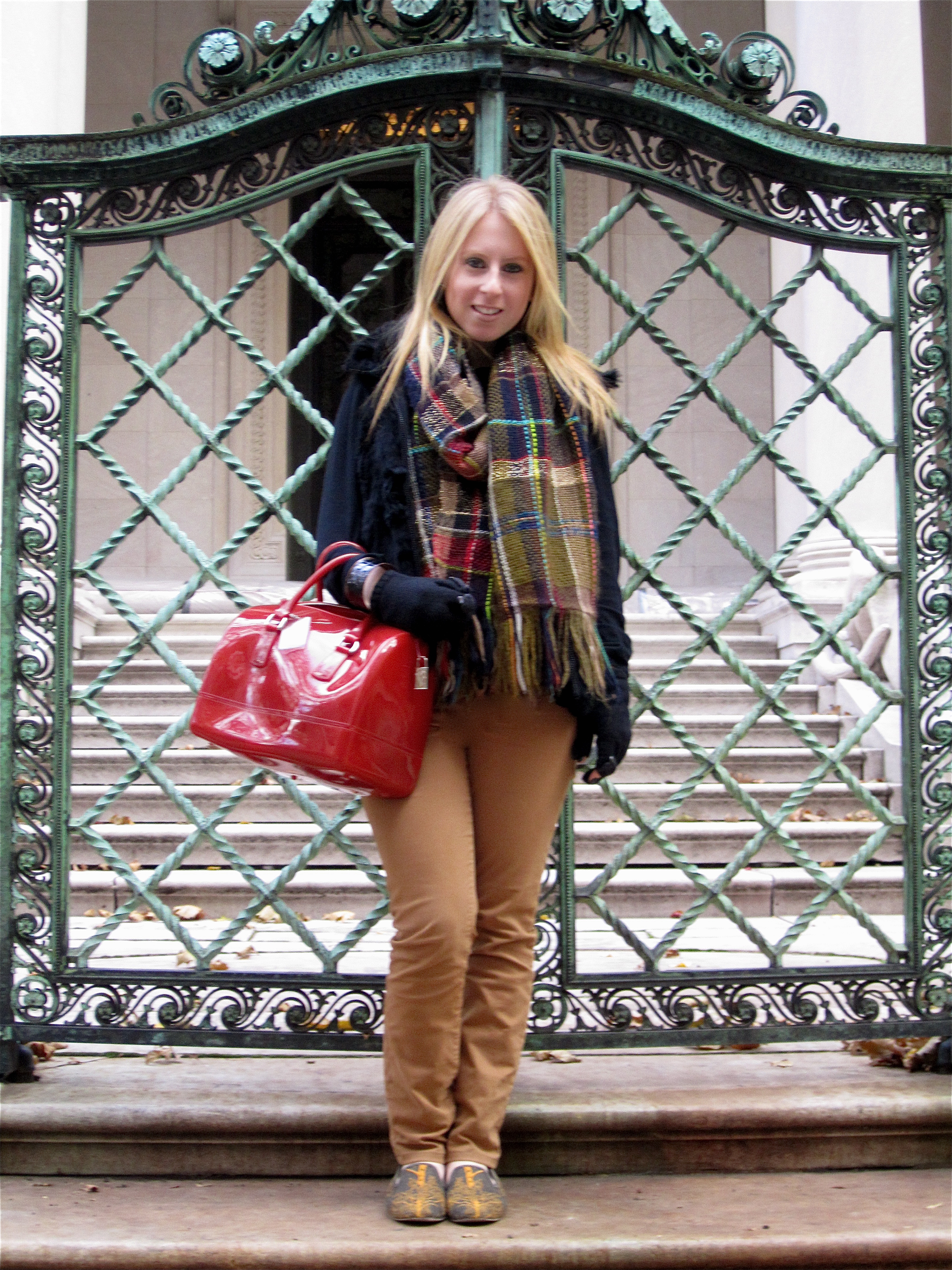 sydney in front of the morgan library
It feels so great to be back home. Although I was gone for just 2 days, it felt like much longer. I started off my Sunday with a "trip" down to Vic's Bagel Bar in Murray Hill–a very hip neighborhood. Vic's is my favorite place to get bagels because not only are they always fresh and delicious, but you can create your own cream cheese. I always get a toasted wholewheat flagel with low fat cream cheese mixed in with olives, cucumbers, peppers, and dill. The options are endless.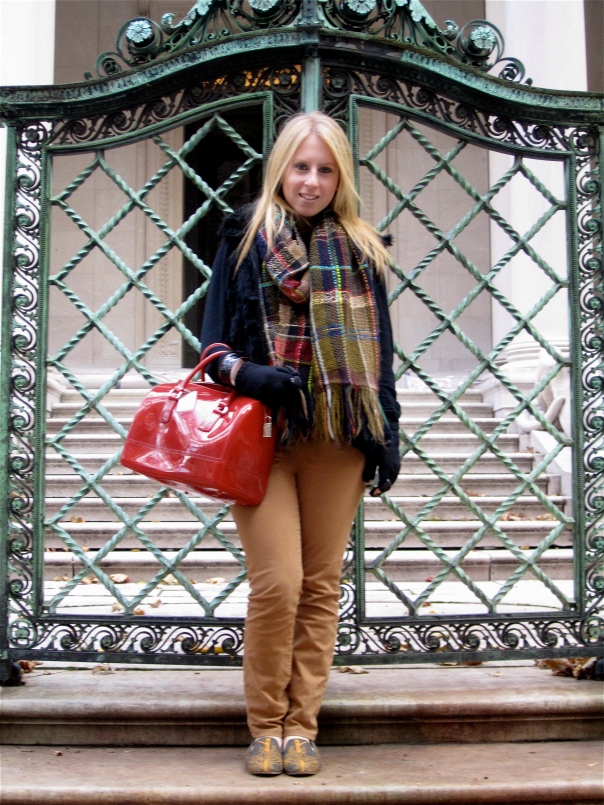 I wore my camel J Brand skinny jeans, a black House of Mai sweater, a black [faux] fur Aqua vest, a Marc by Marc Jacobs scarf, a Furla tote, Saks Fifth Avenue blackberry gloves, and Stubbs & Wootten flats. If you're wondering where my sunglasses are, considering I always wear them, they're in my purple sunglass case in my bag, waiting for the sun to eventually come out.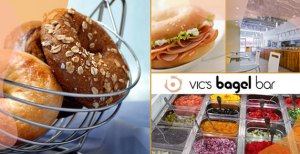 As I was walking uptown, I stopped into Barneys. The renovation on the CO-OP floor just finished, so I wanted to scope out the final product. A cool edition to the floor are the iPads, which allow you to find the items you want by shop, floor, stores, and even what's on display in the windows.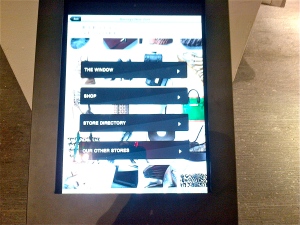 I'm also loving the new Genes @ CO-OP Cafe, which is great for those who want a quick and casual bite instead of going upstairs to Freds. I like that you can look out to the rest of the floor (perfect for fashionistas), and the sleek aesthetic. I'll review the food once I try it out.
The only issue is the layout of the store. Even though it looks chic and is a bit more spacious, it's confusing for those who are religious Barneys browsers and shoppers as everything is in a different place than before. But as my favorite salesperson, Randal, says, people come to Barneys more than once a week; after the third time, you'll remember where everything is.
I hope he's right.
with style,
S