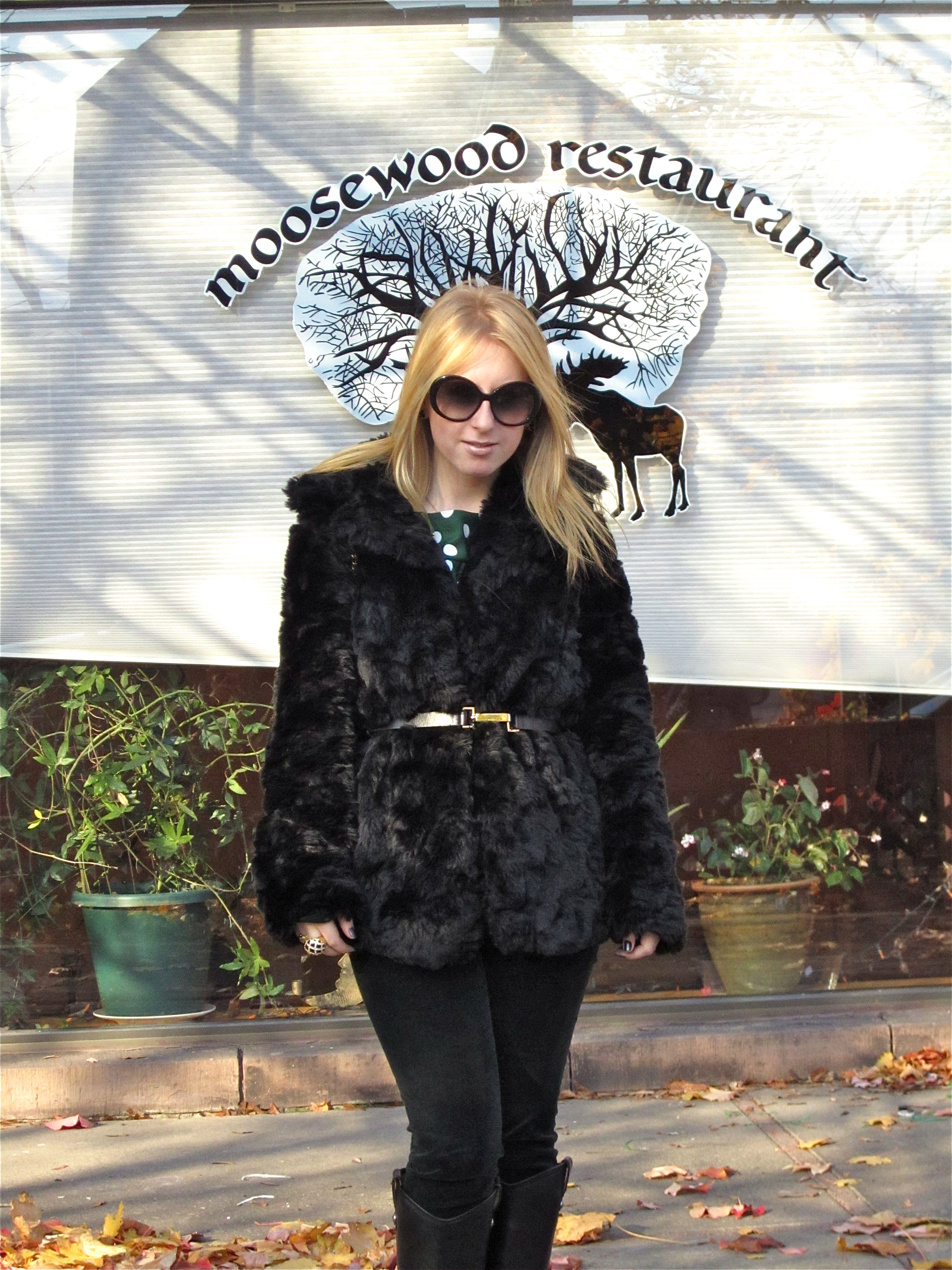 sydney in ithaca
The food in Ithaca is what I've found to be most appealing. Although a small town, (but which some consider to be a little "city") the variety of food doesn't stop. However, what's missing are stores–to clarify, stores other than used books, vintage clothing (and I don't mean the kind that you can find at Second Time Around filled with Chanel and Halston), and hookah. I've realized that the best dressers on the college campus do their shopping online. It's a combination of not being able to purchase items hands-on, yet the great feeling of receiving packages in your mailbox from the likes of Shopbop, SINGER22, and more.
Anyways, back to food. Yesterday, I went to Ithaca's famous Moosewood Restaurant for lunch. My mom has many Moosewood cookbooks at home, so it was fun to be able to go to one of her favorites. I had a great salad, but the vegan fudge brownies were amazing. For dinner, I went to Madeleine's, which by the way has as many desserts as Cornell has libraries. I had a great crispy chicken paillard with mango chutney and vegetables.
Since I was running around all day, (which means walking in New York City time) I decided to stick to one outfit that would work for both day and night. I wore my Zara green and white polka-dot blouse with my new J Brand black-forrest (yes, I found them) corduroys, black Frye boots, my Rebecca Minkoff purse, which is buried under my Topshop [faux] fur jacket in photo, and my Velvet Eyewear shades.
I'm about to head back to New York City, so I made a quick stop at Collegetown Bagels for some goodies to munch on while sitting on the train. So many flavors of so many things, and all equally delicious.
Back to my busy city that I love, with most likely warmer temps and fall leaves outside my building just how I like it.
with style,
S