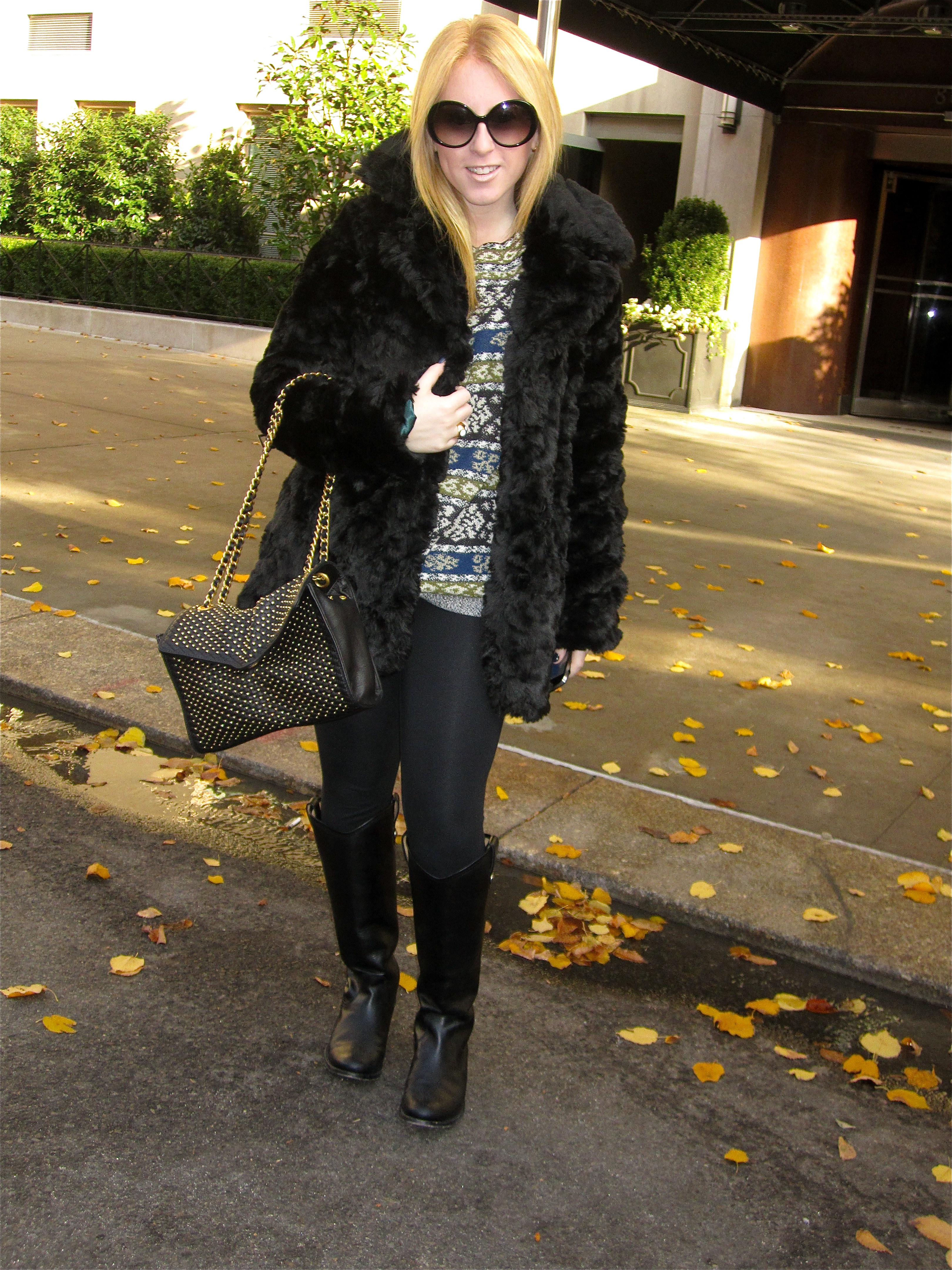 sydney in her travel attire
When leaving NYC yesterday afternoon to go to Ithaca, NY, the weather was still exquisite: sunny, warm, and beautiful. A perfect Fall day. However, I looked up the weather report in Ithaca, and it was calling for cold temperatures and a snow/rain mix. So, I decided to dress appropriately for the weather at my destination, although I looked a bit silly in my heavy clothes while still in the city.
It took seven hours to get to Ithaca, so I knew to dress comfortably yet chic. I wore a vintage men's Missoni sweater that actually happened to be my grandfather's. I took it the last time I was in Pittsburgh because I was obsessed with the color pallet and print–you can definitely tell, however, that it was not made in this day. I paired the oversized comfy sweater with black American Apparel leggings, black Frye boots, my Topshop [faux] fur jacket (thank goodness I brought it because it is freezing here), Velvet Eyewear shades, and my new and beloved Rebecca Minkoff 'Affair Small Quilt and Stud' black handbag.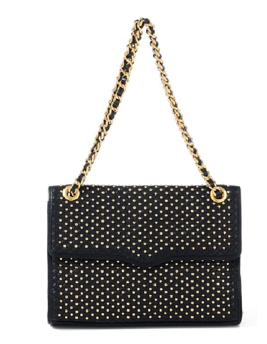 I've been eyeing the bag for quite some time now, and I got it on pre-sale at Bloomingdales this week. As the site says, The Affair (a Rebecca Minkoff favorite) gets a chic Fall make-over with a reduced-scale quilting treatment and a freckling of petite studs. Its leather laced chain strap can be singled, doubled, or concealed inside for 3 unique styling options. The bag has been the perfect addition to my purse collection, and it is great for traveling as it isn't too big yet it fits all of my needs.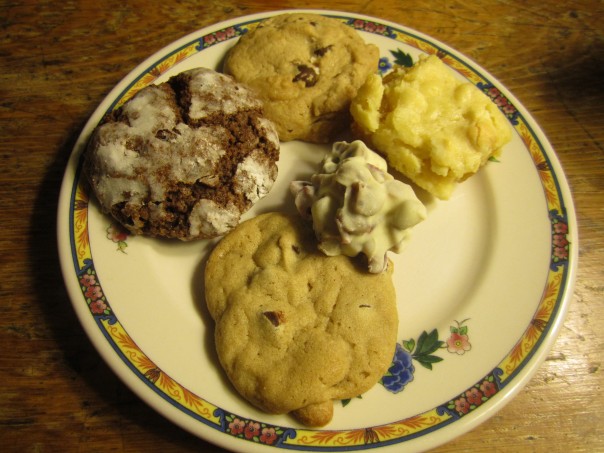 When I arrived at the inn where I'm staying, a delicious plate of a variety of cookies, sweets, and tea awaited me on a cute wooden table with classical music playing in the background.
Being in Ithaca for less than 24 hours has already brought my pace down, and I'm enjoying the quaint and charm of the little city already.
But, it is no New York. Enjoy your weekend!
with style,
S