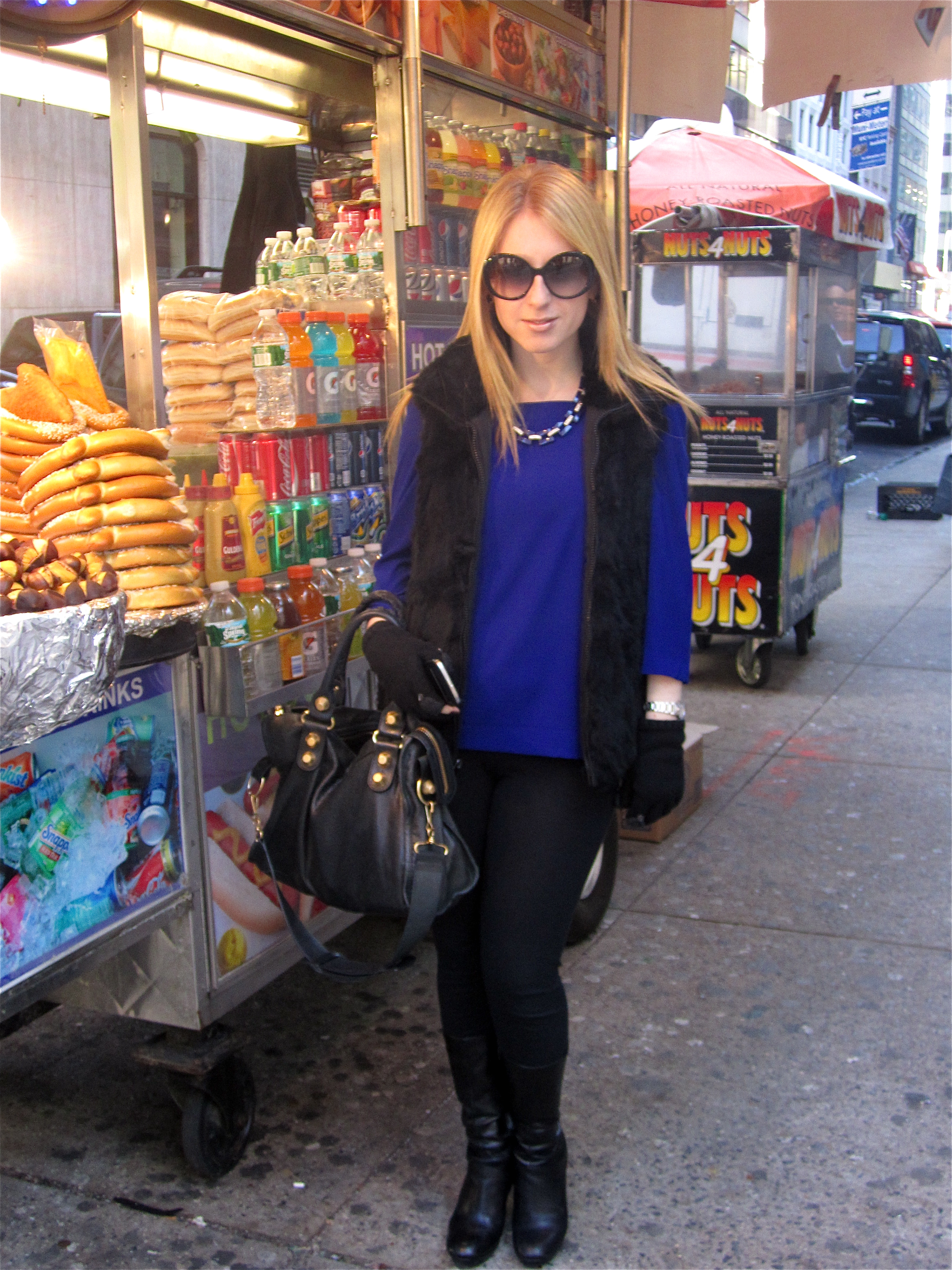 What would fashion be without those annoying once in a blue moon (hopefully) wardrobe malfunctions! As I was walking around, my friend noticed that my Zara blazer had a rip straight down the middle. It was not little, might I add. It was big enough that I needed to do something about it immediately–there was no way I could walk around in it all day. Instead of going home to change, I decided to go to Zara since I bought the blazer only last week. The manager let me exchange the jacket for another item in the store. At first I was upset because they sold out of my blazer, and I really did love it. It was so me, and I had just come up with different ways to style it. I could have easily taken it to my tailor, but it was such a big rip in such a bad place that I knew it would never permanently be fixed.
So, I exchanged my blazer for a royal blue blouse with military-esq shoulders, while making an additional purchase: a metallic silver sleeveless dress which is absolutely phenomenal. Luckily, my accessories worked with this blouse just as much as with my original outfit. Actually, maybe even better–especially the necklace. You might wonder why I couldn't just wear the blouse I had underneath my blazer. Here's why: it was short sleeve and freezing out, and I was wearing a fur vest. This means shivering bare arms. I'm happy with my exchange as it looks great with all black, but it can also work with some killer white jeans for cruise season, (this cold is making me so want Miami and Palm Beach) a classic black pencil skirt for work, some dark blue jeans for the weekend, or even some cute tuxedo shorts with tights underneath and a hot shoe for a sexy evening look. There's always a Style Solution.
I'm heading to Washington D.C. today for the weekend, and I'm very excited because I haven't been there since March, and I'll be able to shop one of my favorite stores, Cusp.
Before I head out, here are two accessories that I'm absolutely loving: DVF's Harri jewel-embellished suede box clutch ($375-splurge) and Aldo's Trejos Wedges ($90-deal!). Talk about girly, sparkly, chic, and totally fabulous.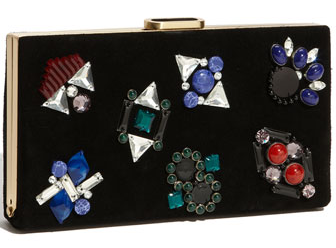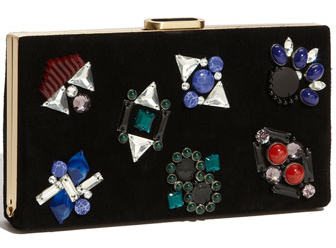 it's friday darlings. dress daringly.
with style,
S