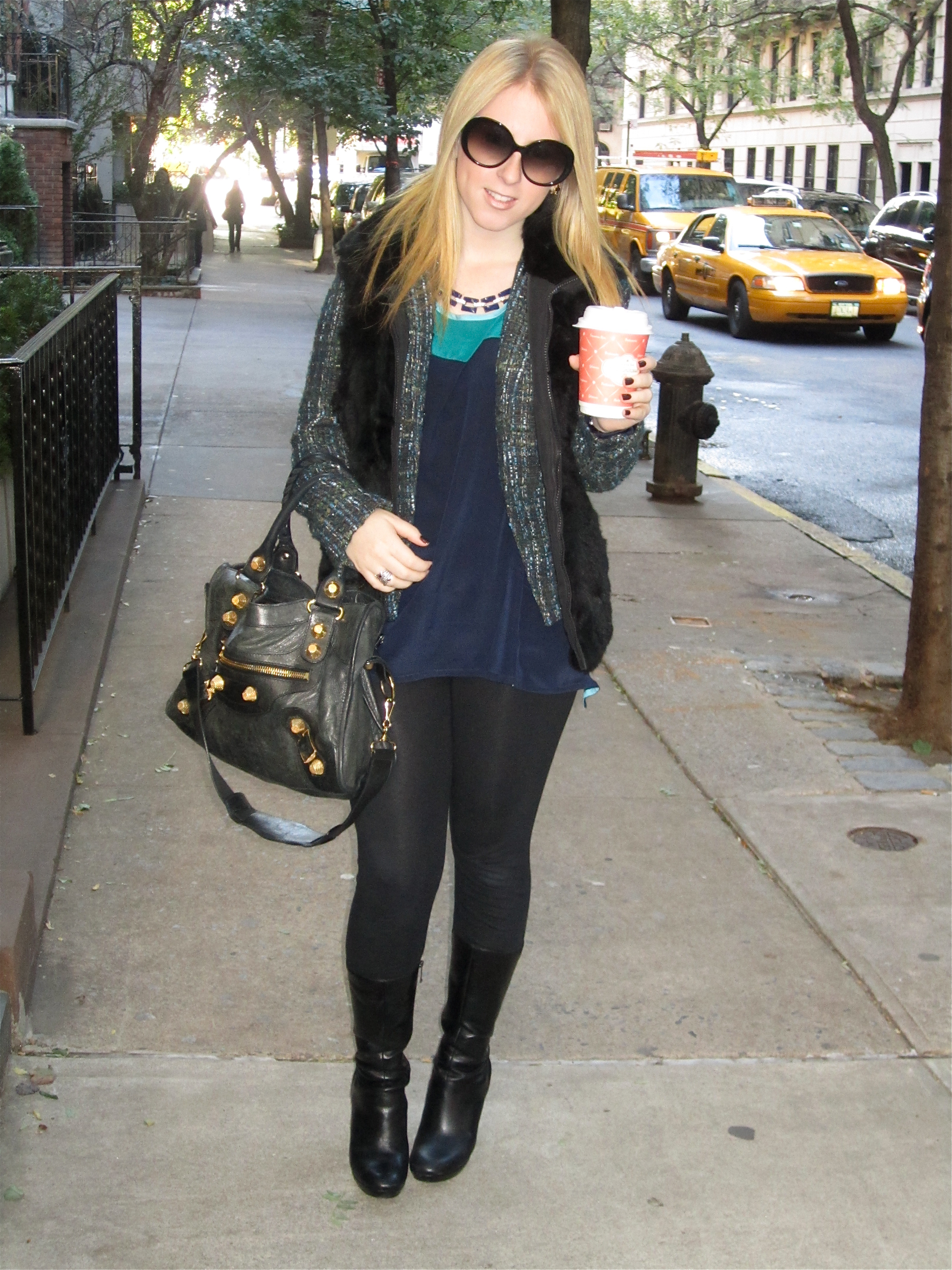 Yesterday was so beautiful in NYC. After the horrendous snowstorm, it's almost shocking that this week has been full of sunshine, allowing me to put away my Hunter Boots–but I'm sure not for long.
I went to Michaels for lunch, which was delicious as always, and with the usual topnotch crowd: Mr. Leonard Lauder, Jason Binn, and David Patrick Columbia, to name a few. Then there was Caroline Manzo (a funny surprise), Beverly Johnson, and a book party for William Boyd. So it was packed. I wore a colour-block aqua and deep blue Anthropologie blouse, a Zara blazer, a black [faux] fur Aqua vest, black American Apparel leggings, Via Spiga boots, my black Balenciaga bag, Velvet Eyewear shades, and my J.Crew blue and crystal chain necklace. In hand? My Sant Ambroeus cappuccino, which started off my morning on a high note.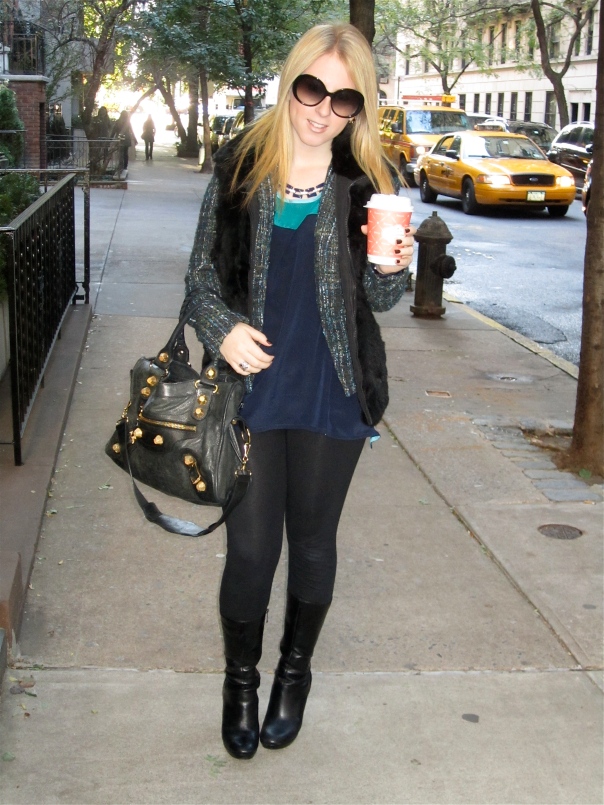 zara blazer zipper detailing
I'm completely obsessed with my Zara blazer. It is so Chanel being multicolored and tweed. I'm loving shades of green/teal this season, and I love how a variety of shades are combined in this jacket–plus, the darling metallic gold piping. I also love the zipper detailing, which gives the jacket edge.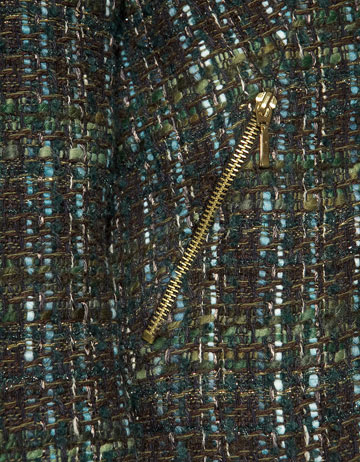 After lunch, I stopped by the new Uniqlo store on Fifth Avenue, which I actually found quite confusing, so I then headed to Saks which was of course more familiar. I found a cool pair of yellow cashmere-lined gloves that are so bright, bold, and well priced at 30% off; however, my size was sold out–I'm going to try finding them online.
At the end of the day, I had a wardrobe malfunction with my beloved blazer that led me to spend almost an hour at Zara.
…To be continued tomorrow.
with style,
S