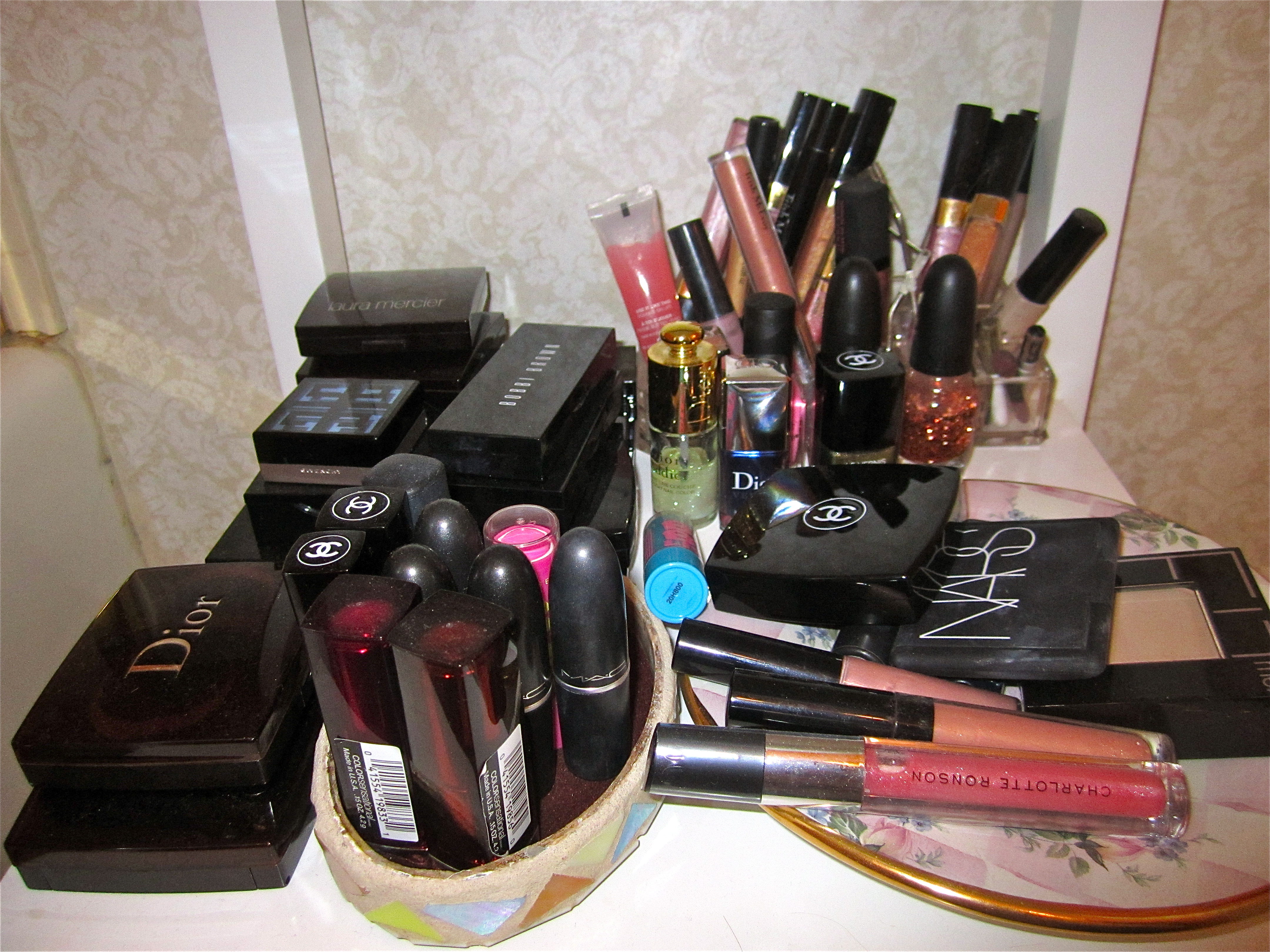 My makeup collection seems to get bigger and bigger each season. With the amount of seasonal colors from the older brands we love like Chanel, and the newer collections such as Charlotte Ronson and Tom Ford Beauty, which we feel we have a duty to try, the options are noticeably endless. So much so that I'm running out of antique plates and boxes to hold my makeup.
I usually run to get new eyeshadow pallets first, but this fall (and soon to be winter), I find myself more into purchasing nail polish. I've started to become rather bored with picking out the same old shades from my nail salon, so I've gradually purchased some trendy and fun colors.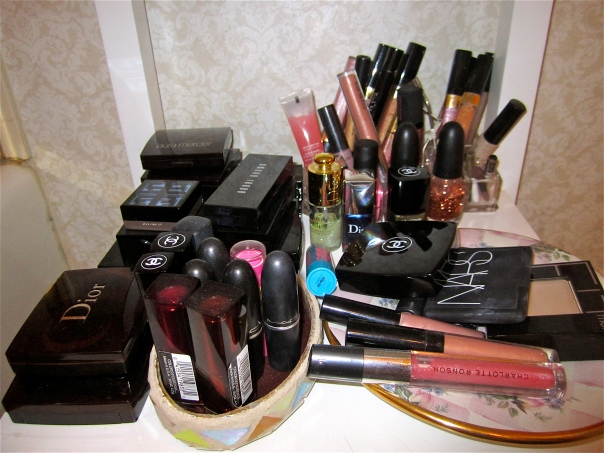 A line of nail polish that I'm obsessed with is Sephora By O.P.I–specifically the clear topcoats with different color glitter. You can not only put the polish on top of a solid polish, but you can simply put it straight on your nails (though it's hard to take off). I bought two: Traffic Stopper Copper Top Coat and Flurry Up Top Coat, both of which are brilliant finishing touches and act like jewelry for your nails.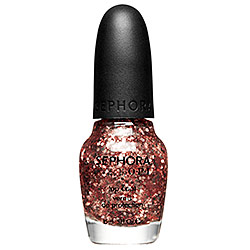 Both colors add a dazzling glimmer to your nails, which contain large and small glints of glitter.
The topcoat comes in various colors, but the silver and copper are my favorites because they act as neutrals yet are trendy colors to give your nails a chic look. If you want extra sparkle, apply multiple coats.
So far, I've worn the silver, and my manicure lasted for two weeks–groundbreaking record. I'm excited to wear the copper as it's a warm shade for this time of year.
Each bottle is available for $9.50 on Sephora.com. Which color do you like best? Vote!
with style,
S