In a cheetah [faux] fur coat from Nordstroms, a Patterson J. Kincaid orange and black cheetah blouse, black American Apparel leggings, House of Harlow 1960 embellished moccasin booties, and an oversized mask, I dressed up as Miss Piggy. I always like to dress up as something humorous on Halloween day as I usually go for a more sexy/flirty look for parties leading up to the spooky and candy-filled holiday. My "look" brought many laughs to those around me as I apparently embraced the character of Miss Piggy quite well.

This evening, I had a Halloween-themed dinner party at home. Let me tell you, wearing a mask is no easy task. It is hot, heavy, and almost unbreathable. There was no way I could last in a heavy jacket all night, so I changed my outfit to a black cardigan with Miss Piggy's signature pearls, and platform pumps.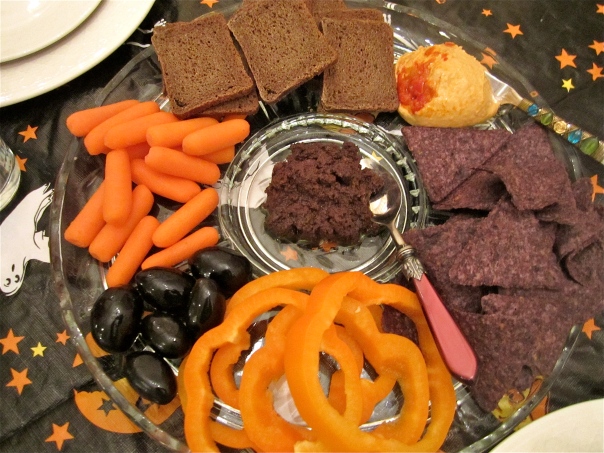 Before some members of my family went off to trick-or-treat, we enjoyed a dinner that my mom made–she went all out; a total black and orange dinner. Appetizers included peppers, olives, carrots, tortilla chips, and pumpernickel toast dipped into olive tapenade and roasted pepper humus, and the main course was orange beef. For drinks, my mom put out cream soda and root beer on a silver tray which added to the fun color scheme.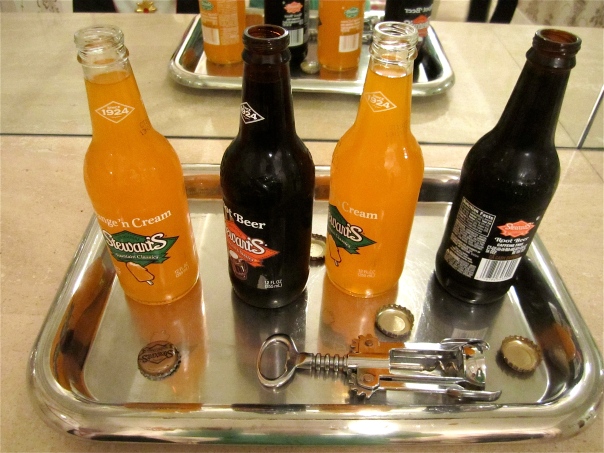 For dessert, my mom made homemade chocolate-dipped apricots, and vanilla cupcakes with vanilla frosting and halloween decorations.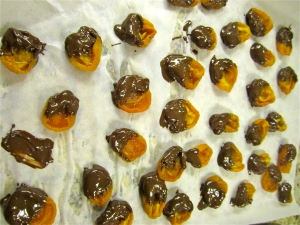 What did you do for Halloween?
with style,
S