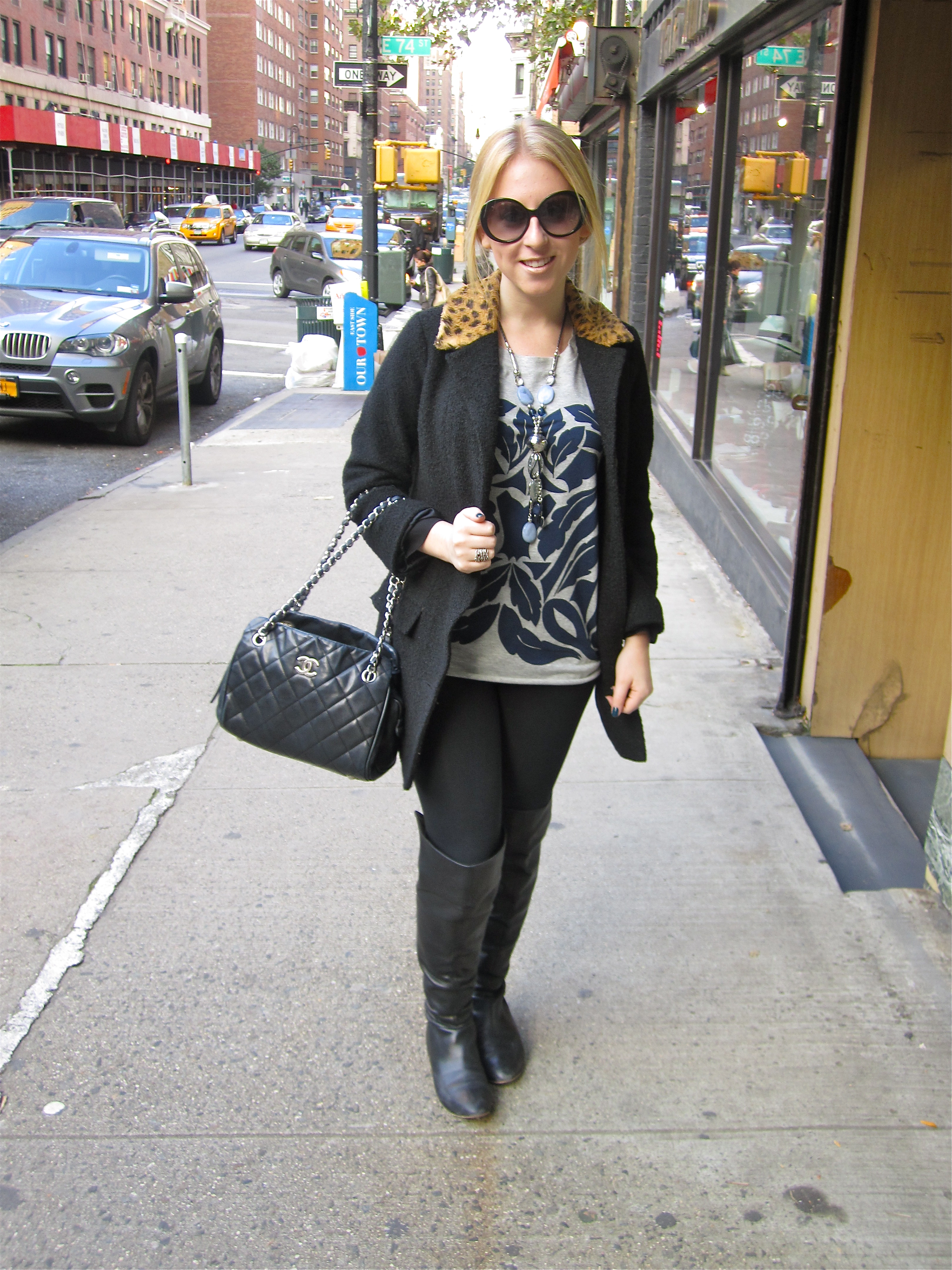 From uptown to downtown, there's always the challenge of wearing an outfit that suits both areas of NYC. I tend to classify downtown as hip and casual with an edge, while the UES is glamorous and sophisticated. I try to be a combination of the two neighborhoods. Considering I happened to be in both ends of the city yesterday, I decided to wear my new 3.1 Phillip Lim blouse in navy-blue and grey. I paired it with black American Apparel leggings, black Halogen by Nordstrom knee-high boots, a Topshop jacket with cheetah trim-love, a blue, black, and silver long necklace from a miscellaneous store in Germany, Velvet Eyewear shades, and my black Chanel handbag.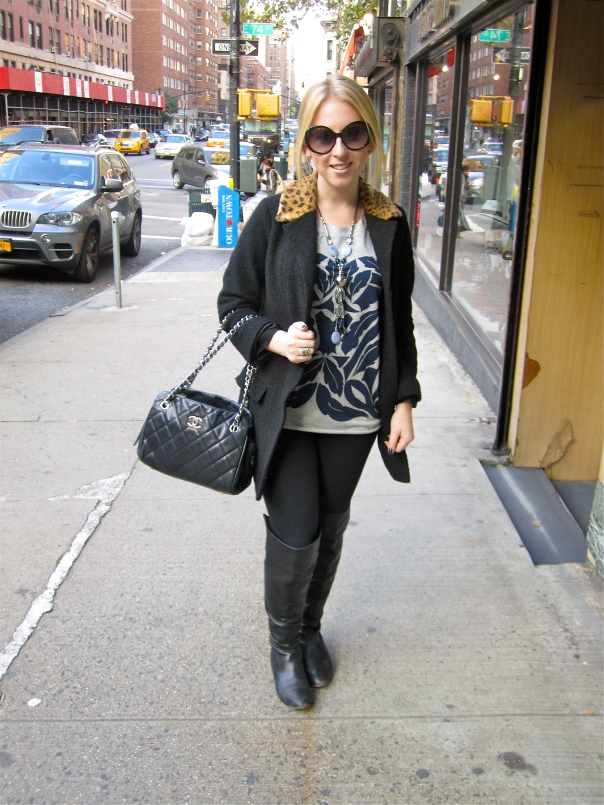 lucky charm rice krispie treat
When I headed downtown (Washington Square, to be exact) late afternoon for a meeting, I made sure to make a stop at The Bean, one of the haute coffee shops in NYC.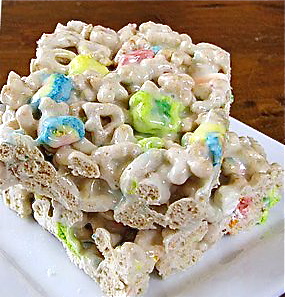 quickly finished Via Quadronno cappuccino
It's no Via Quadronno or Sant Ambroeus in terms of coffee quality, but it's worth it for the cool atmosphere and absolutely delicious rice krispie treats that come in all sorts of flavors.
Everyone in my family likes a different flavor–my favorite is lucky charm, though it could never replace the classic rice krispie treat.
What's your favorite flavor?
with style,
S