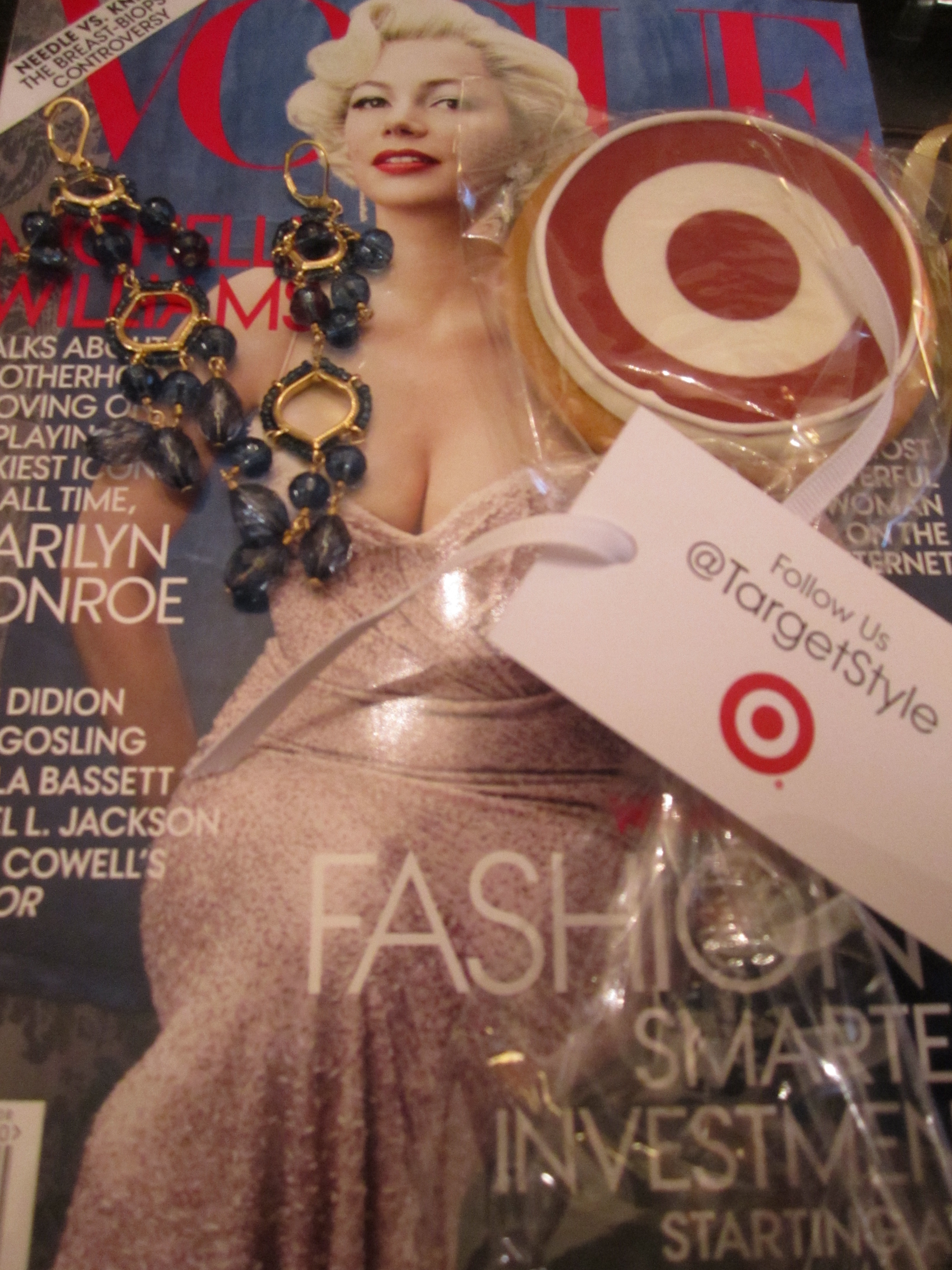 On gloomy and damp afternoons, like today, there's nothing better than a great pick-me-up at Conde Nast. I just got back from the preview of Albertus Swanepoel, Dana Kellin, and Josie Natori's collaborations with Target, and let me tell you, (without any ounce of surprise) Vogue knows how to throw a fab fashion event. Along with being able to view the collections, attendees could sip on afternoon tea, nibble on Target themed mini desserts, and chat with the designers.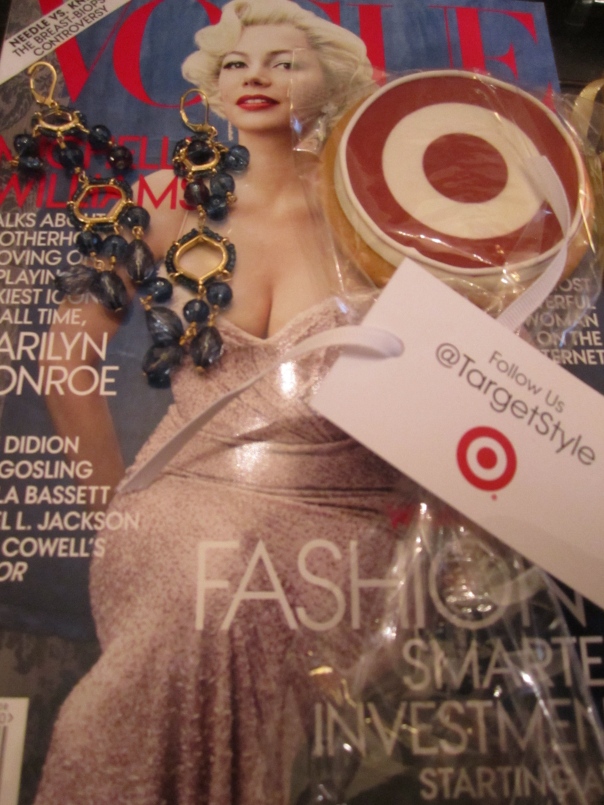 Each of the designers are known for their upscale lines, so it was great to see that their Target lines looked just as chic and expensive.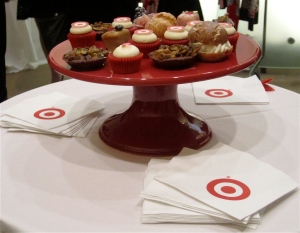 Sydney In Albertus Swanepoel For Target
Swanepoel's hats are so creative yet practical (I'm loving the fur hat I received in my goodie bag), Kellin's jewelry is without a doubt glamorous and sophisticated (the perfect addition to any outfit), and Natori's lingerie (loving the pink, black, grey, and floral combo) is comfortable, flirty, sexy, and fashionable, as always.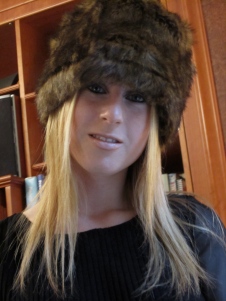 Model in Josie Natori For Target
The goodie bag was filled with a Swanepoel hat, Kellin earrings, a Natori bathrobe, a Target cookie, (which I munched on in the cab ride home–delicious!) and the October issue of Vogue.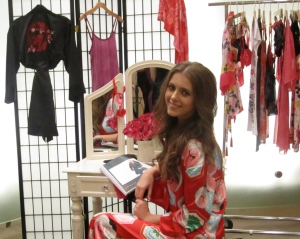 Dana Kellin For Target
Start making room in your closets ladies, because these three new Target collaborations are full of must-haves. J'adore!