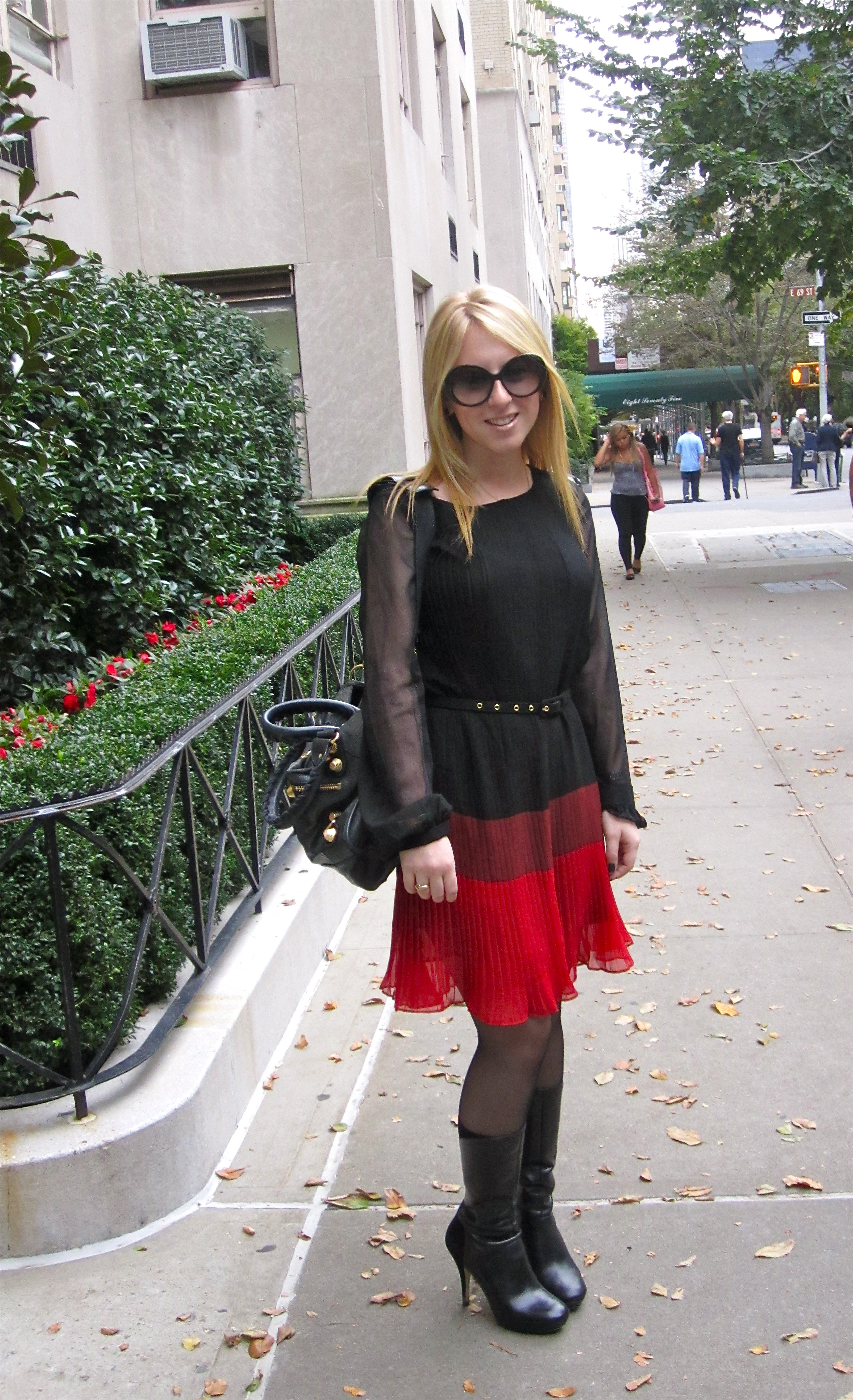 Sydney trending a colour-block frock
After a long-weekend, the city is back to its bustling self, native and important New Yorkers spotted just about everywhere. I've had two fun run-in's this week: Leighton Meester at Barneys, and Kate Hudson with hubby Matt Bellamy at Via Quadronno. The weather was absolutely exquisite yesterday, (I wish it would stay like this all year round) so it was the perfect time to fashion an adorable fall ensemble as a jacket was certainly not needed.
I fashioned my brand new French Connection "Shelby Stripe Pleat Dress". This chiffon dress is one of my favorites of the season as it is super chic and is right on trend with colour-blocking. Plus, the dress is suitable both for work, and for play. Everything about the dress just works: from the color combination, round neck, long sleeves with gathered cuff detail to the detachable buckle-belt (though don't detach it as it gives the dress a flirty look).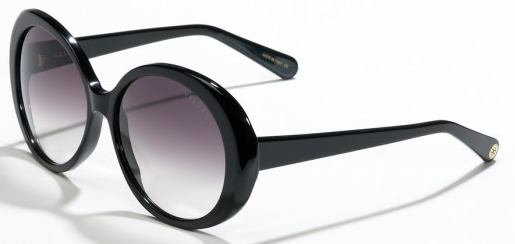 I paired this frock with black Wolford tights, my black platform "Sierra" Via Spiga boots, my black and gold hardware Balenciaga bag, and my new "Janis" Velvet Eyewear oversized round sunglasses that I bought at Henri Bendles–I am madly in love with them. They are the perfect size for the perfect look.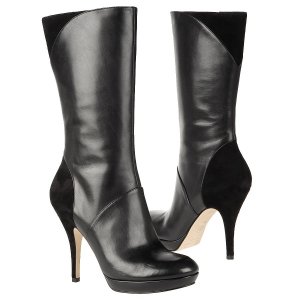 I had yesterday off, though it consisted of lots of work and AM writing (luckily I had my cappuccino from Via Quadronno right by my side). I love lunching on weekdays, so I headed to Michaels with my mom, one of my favorite restaurants in the city. It is the hotspot for those in journalism, and the food is just so delicious- I struggle to pick just one item off the menu. I especially loved the pumpkin bread pudding that I had for dessert, though every single part of the meal (from beginning to end) is absolutely perfect. Not to mention, my fellow diners are always interesting like Jason Binn, David Patrick Columbia, and Liz Smith.
Back to reality today: a little less glam outfit, even more work, and not as nice weather. Hunter boots and umbrella, here I come!