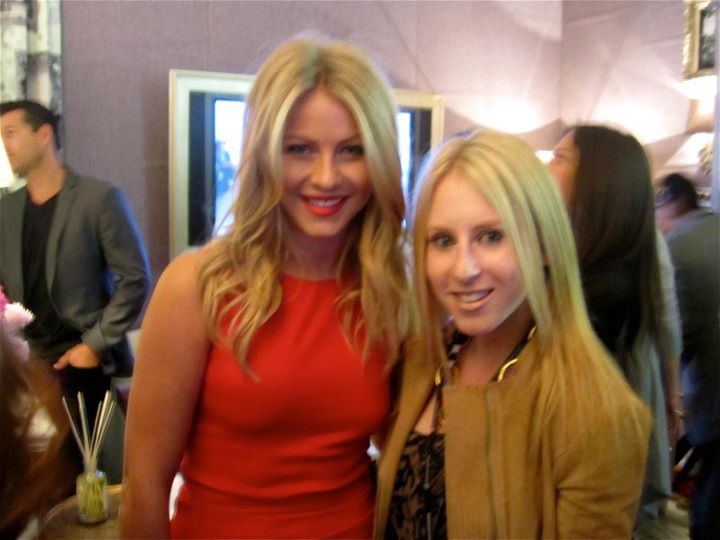 Julianne Hough and Sydney Sadick
I can't believe it's already October- time really does fly by! It feels like it was just yesterday when I was sitting at the Mercedes-Benz Star Lounge during Fashion Week; nibbling on new Baked By Melissa cupcake flavors, getting my picture taken, running into fashion colleagues, transcribing interviews, and meeting some exciting people. One person who I was extremely excited to meet was Julianne Hough.
I've been a huge Julianne fan ever since I started watching her on Dancing With The Stars. First off, she's an amazing dancer (I'm still sad that she's no longer on the show, even though she left many seasons ago), and two, she's absolutely stunning, always looking gorgeous in everything she wears.
When I met Julianne a few weeks ago, she fashioned a red Monique Lhuillier frock as she was heading to the show (as was I). We chatted fashion, and also discussed what she's been up to. She's the star of the remake of Footloose, the movie, which is coming out later this month: October 14th, to be exact. She was very passionate and excited when discussing the film, and she loved the combination of bringing something old, which was so popular, back into the new.
Walking the Red Carpet for Footloose won't be Julianne's first time. She's hit the carpet many times, and in total style. Below are two of my favorite Julianne Hough Red Carpet looks. J'adore!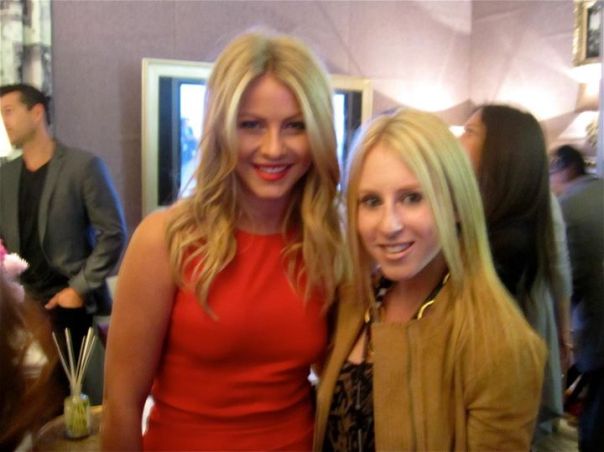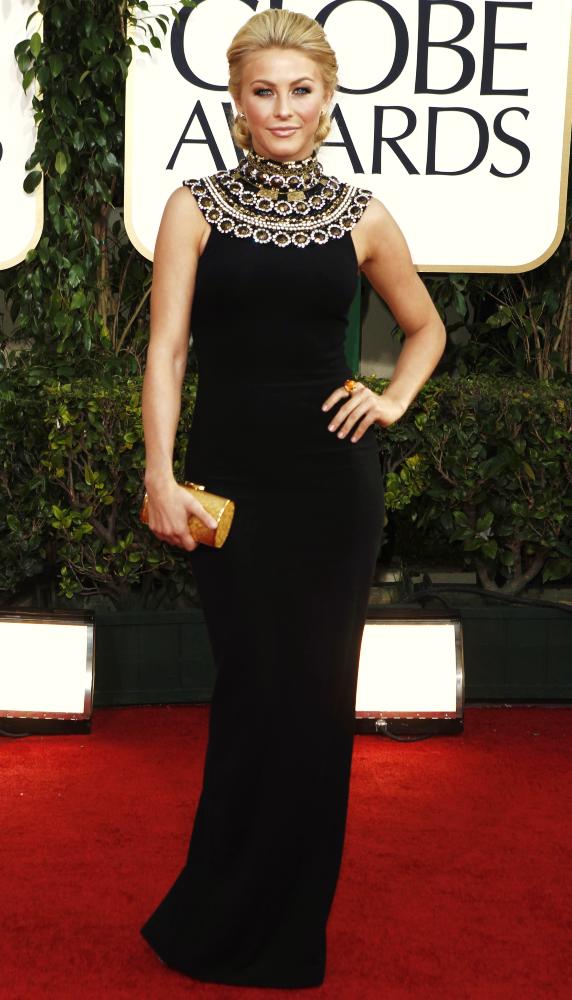 P.S. the cutoff man to the left is Eddie Cibrian (actor and hubby of LeAnn Rimes)