I'm getting ready to leave for Pittsburgh, PA, packing my last minute must-haves and making sure I have enough reading material and new music to last me the ride. Every time I go on a weekend getaway, I find myself extremely relaxed upon my return. And above all, I appreciate my city so much more.
To celebrate my love of New York, this post is all about a new Bond No.9 fragrance that I recommend to all who love this concrete jungle: it's called I LOVE NEW YORK. This new edition of fragrance is easy to wear, and most importantly, easy to love. It's available "For Her", "For Him", and "For All".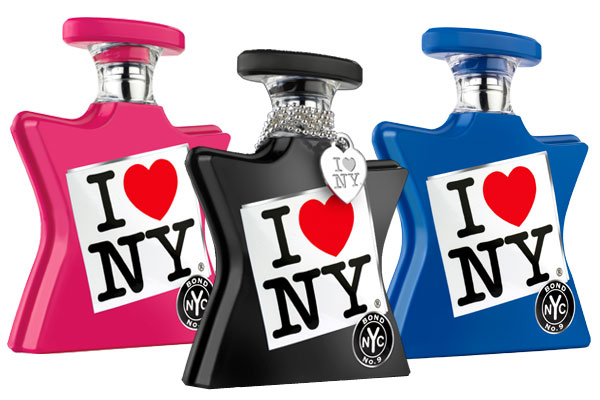 "For Her" is my favorite. The perfume consists of notes of mandarin zest, spicy nutmeg, blueberry accord, roses, pink peonies, patchouli, musk, vanilla, sandalwood and leather accord. How delicious! For Him smells just as good, but with a more masculine vibe, consisting of ginger, juniper berry, grapefruit zest, lavender, geranium, patchouli, leather, sandalwood, labdanum, musk and amber. "For All" is perfect for a couple because they can share the bottle and smell absolutely delectable: a velvety smooth java infusion where full bodied geranium meets sandalwood with street smarts.
On top of loving the scents, I am completely obsessed with the packaging. Colorful, bold, and overboard chic, this is a definite must-have to add onto your perfume collection. My favorite bottle is the black one ("For All") because it's classic and truly emphasizes the I love NY logo.
So, darlings, head over to a store who carries Bond near you, spritz a little on your wrist, and then make a purchase if you wish