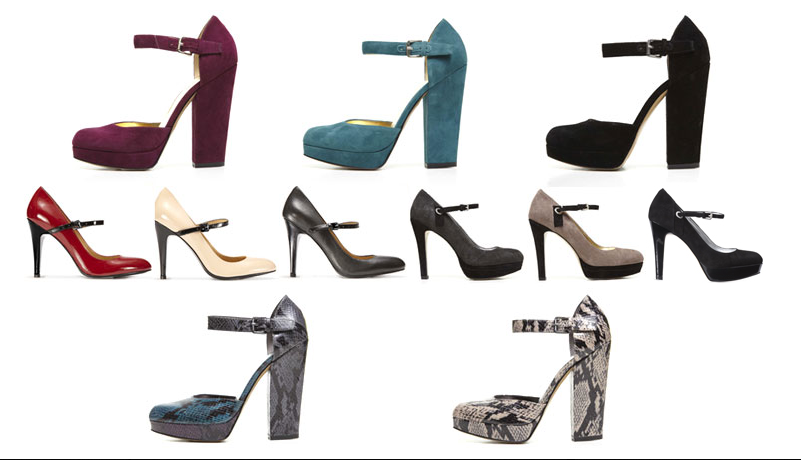 What's this season's hottest shoe? The Mary Jane, a total comeback style, which is making the perfect grand entrance. I was never a fan of Mary Jane shoes because I thought they were rather boring; not enough pizazz. However, with Nine West's updated look on this classic silhouette, I've become absolutely obsessed, going on Nine West's website everyday waiting for the shoes to become available.
How has Nine West updated this old-style shoe? With colorful snakeskin prints and rich suede for a bold yet feminine look. These shoes will make you forget about Louboutins (of course only for a little bit though since Loubs. are irreplaceable) and make you a Nine West fanatic. The company came out with four different styles, but my favorite is the "AROUNDTOWN" shoe.
The suede "AROUNDTOWN" Mary Jane's are good basics to add to your shoe collection. The three color options are spot on chic -dark pink, teal, and black- and will act as your outfit's pop of color. You obviously can't go wrong with the black shoe, but I suggest going for the dark pink because it will look great with camels, browns, blacks, navy blues…almost all of the neutral-like shades.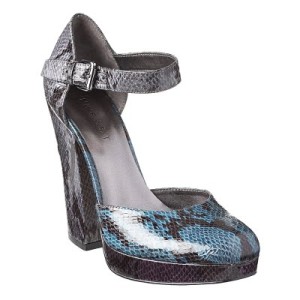 Even though I adore the suedes, I am madly in love with the teal/grey snakeskin Mary Jane's. Hot, sexy, fierce, colorful, bold, fun, feminine; you name it. These shoes are trendsetters, and I won't be able to get through fall without them. They will look fabulous with anything from a pair of black trousers with a classic button down to a sexy tight dress. Basically, you can wear these shoes for work, and for play.