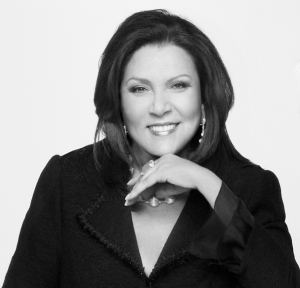 Some children played with dolls, others played sports, but Judith Ripka accessorized. From her impeccable Couture Collection to her just as fabulous lower priced line for QVC, Ripka is a jewelry mastermind. After reading this interview, don't be surprised if you're in the mood for a bold cocktail ring. Read on chéris!
S: How did you end up in the jewelry business?
J: My earliest memories are of playing in my mother's jewelry box and accessorizing my clothing such as hanging a pin off a chain draped around my neck. Designing jewelry is an innate part of who I am. I have always known that I would be a jewelry designer and have always had an organic eye for design and color.
S: How do you come up with so many different models of jewelry?
J: My mother taught me to see the beauty in the details of the world around me: everything from an icicle dangling on a tree in Central Park to an architectural detail on a building on Fifth Avenue. The women who wear my jewelry also serve as great inspiration to me. I still get a thrill when I walk down the street and see a woman wearing a piece I designed. Usually, I immediately start designing a piece to complement the one(s) she was wearing!
S: How many stores do you have?
J: I have 10 Judith Ripka retail stores across the United States, I sell to over 150 key department stores and independent fine jewelers both domestically and internationally, and I have a significant QVC business.
S: Speaking of your QVC line, how do you maintain brand integrity?
J: My distinctive design elements are consistent throughout all of my collections so that many of my customers who purchase my Couture Collection from my retail stores also enjoy my QVC collections. The feedback that I have received is that they appreciate my signature style, and the uncompromised quality regardless of the price point.
S: Why is it that women seem to have an obsession with upscale costume jewelry?
J: Costume jewelry has long-since provided women with a sense of fun while accessorizing. One bold piece can give a T-shirt and jeans instant style, giving women the power to express their personality through the way they dress and accessorize themselves.
S: There is a current trend of women buying jewelry for themselves instead of men purchasing.
J: Yes, self-purchase is a huge trend. Women know what they want and feel confident about making purchases for themselves. Of course it's always nice to receive jewelry as a gift, too!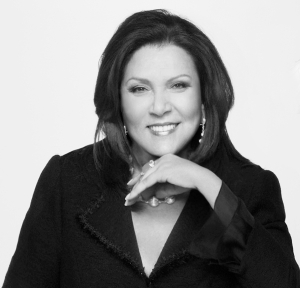 S: What are you seeing for fall?
J: The fall runway will be filled with grays and muted hues, so bold gemstone hues will be a great way to add a pop of color.

S: If one can only afford one of your pieces, what do you recommend?
J: Every woman should own a bold cocktail ring. A ring is one of the first pieces of jewelry that people notice with every handshake, gesture and wave, and it is a great way for a woman to express her personal style.