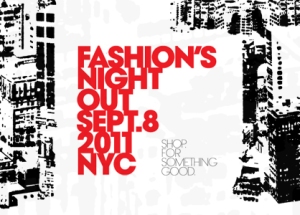 It's the first day of Mercedes-Benz Fashion Week, which means… that today is Fashions Night Out, darlings! I love September for so many reasons, -the gorgeous autumn leaves, the season premiers of my favorite shows like Gossip Girl, stores under construction reopening, and the NYC streets filled with locals instead of tourists- but the biggest reason of all is that it's the month of Spring/Summer Fashion Week.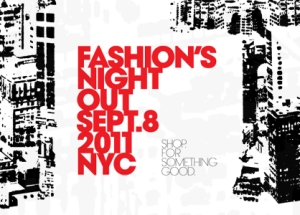 Whenever Fashion Week comes around, I get this feeling of thrill and excitement that takes over me. It's exhausting, yet completely fun, fabulous, and totally something I could not live without. I attended a few parties last night such as the Eleanor Lambert book launch with Steven Kolb and Stephanie Wolkoff and the Saks Wear Now event with a special performance by Ellie Goulding (one of my favorite singers), which was the perfect start for what's about to be a very busy week.
For the past 3 years, Fashions Night Out has kicked off the first day of Fashion Week, an after-hours shopping extravaganza where celebrities, designers, and stars will perform and mingle with shoppers as they take part in FNO-exclusive events. There are so many great stores to attend with amazing guests, so to make sure you plan your time wisely, be sure to create a schedule ahead of time. Some of the places I'll be hitting up are Bendels, Saks, Bergdorfs, and Stuart Weitzman.
What I also love about FNO is the exclusive FNO t-shirts that are available during the event. This year, FNO came out with multi-colored print t-shirts that are so Proenza Schouler that I want my hands on one right now! Et vous?