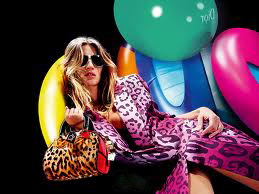 Whenever I go out at night and get all dressed up, I love to accessorize with a glamorous and fashion-forward clutch. Over the past couple of days, I've been going through my clutches in both my apartment in NYC and home in the Hamptons, and realized that the clutches I have in each are distinctly different from each other.
In the Hamptons, my clutches are ultra colorful. Bright green, hot pink, turquoise blue, and neon orange. In the city, my clutches consist of black (patent leather and solid leather), gold, and beige.
As I find myself more geared into fall/winter fashion, I've been keeping my eyes out for some fabulous evening clutches. For this season, I recommend purchasing a leopard clutch. I'm a lover of (faux) animal skin accessories, be it shoes, handbags, gloves, or belts. There's something about leopard accessories paired with LBDs, camel numbers, and suede or leather jackets that bring such warmth to an outfit.
So far, there are 3 leopard clutches that have made my hit list.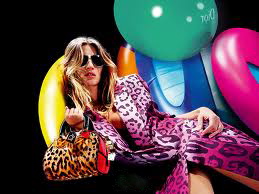 1. YSL: Cabas Chyc Clutch in Leopard
Envelope clutches are the easiest to fashion as they provide the most room for your items that you simply cannot leave home without. Giving this YSL classic a bolder look is the leather and gold clasp. Magnifique!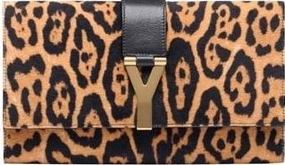 2. House of Harlow 1960 ORLINA Cross-body Clutch
Bring on the autumn colors for fall! If you love color just as much as me, then you're always looking for a colorful twist to a simple item. On top of this bold show-stopper is a silver leopard head used as a clasp. I so see Nicole Richie wearing this with one of her signature maxis…j'adore!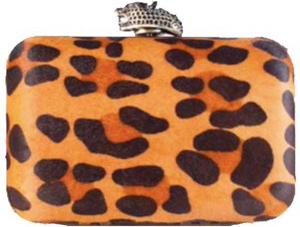 3. Leopard Pony Knuckle-Box Clutch
One can never go wrong with McQueen. What gives this leopard rectangular yet circular clutch a fab factor? The Swarovski crystal ring clasp (no need for lots of jewelry!). Totally funky yet glamorously chic, this clutch screams McQueen.