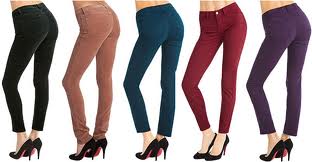 It feels like summer started just yesterday: the relief of finally being able to wear sandals instead of boots, your first bikini-wear of the season, and the warm sun (which unfortunately dries out our hair) that marks its presence by allowing us to wear suntan revealing dresses. The reality is that we're in September, the first month of fall, and this Labor Day weekend is our last to show off our favorite summery pieces, white jeans and accessories before putting them away to hibernate as fall and winter await (but of course bringing them out for cruise season).
I'm in the Hamptons, and it feels rather drab. I know it's not Saturday, the height of the weekend, but Labor Day is supposed to be the second busiest weekend after the 4th of July. Maybe this was just in town today (as I didn't make way to Coopers beach), but I have to say hurricane Irene really made its mark on Southampton's territory. Trees have fallen to the grown, people are still experiencing power outages, and tree pickup trucks and Con Edison trucks are spotted every which way you look.
And while I'm supposed to enjoy my closet full of summer for just a few more days, all I want to look at is fall, fall, fall! Maybe because Fashion Week is next week? (gasp!) Or because it's 58 degrees out? For whatever reason it may be, all I wanted to do today was browse some of my favorite stores in town like Intermix and Norahs for fall pieces. What's one of my fall must-haves? A pair of 511 J Brand corduroy skinny jeans.
I'm obsessed with these fall J Brand cords because they are colorful yet warm for the upcoming cooler months. The cords come in many colors, but I have 3 favorites: black forest, aubergine, and bright royal. I'm going to purchase the black forest cords because I love a great deep green for fall paired with a simple black v-neck, a leather jacket, leather boots, and a large tote. Which color are you loving for fall? Comment!