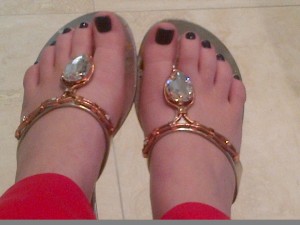 It's the last week of summer, and I'm slowly gearing away from summery clothes and accessories. The chillier it gets, the more I can't take my eyes off of those fun boots, animal print must-haves, and dark nail polish. While I've been in Pittsburgh, I've found myself mixing a few of my new fall pieces with some of my older summer items to create fun transitional outfits.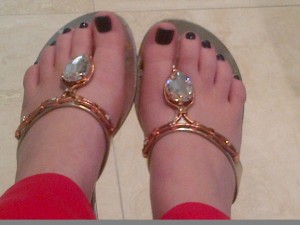 Today, I decided to give my bright fire engine red J Brand skinny jeans a wear, since in just a few weeks, I'll have to switch to some heavier denims. One fun fact about Pittsburgh that you may not know is that it has been the global headquarters for Heinz for over a century. I definitely feel like I'm a representative in this tomato-like shade today!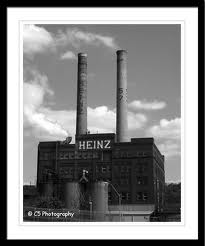 I paired my jeans with a fall loose-knit sweater, my favorite Giuseppe Zanotti silver rhinestone sandals with rose-gold hardware, rose-gold crystal hoops, and a few silver bangles. I don't walk too much while I'm here -it's definitely a driving city- so I find myself just dumping my things in the vintage Mercedes car that I'm driving while I'm here instead of carrying a purse.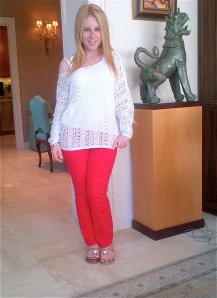 In the midst of my stay, I realized that I was desperately in need of a pedicure. Whenever I come to Pittsburgh, I get my nails done with the same woman who has done four generations of women in my family. Her name is Linda, she has an old fashioned looking nail salon, and she is the best. Linda never fails to have the latest nail polishes, so I was happy to find some fab new shades in her assortment. I decide to go with OPI's "roadhouse blues", a polish from the fall collection, Touring America. The color is a dark dusty indigo creme (although it looks rather black on my feet in the photo), and is somewhat in between blue and purple; I'm obsessed.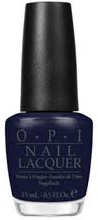 So what did I do in this outfit today? I went out with my mom's best friend to South Side to have lunch at The Cheesecake Factory, and walked around; stores in this outdoor mall include BCBG and Urban Outfitters. I didn't shop, but I browsed, and was just happy to walk as I'm not used to all of this driving!