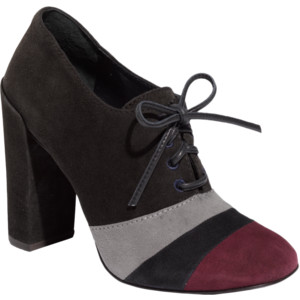 Sitting on my grandmother's recliner chair in Pittsburgh, PA, in my American Apparel black shorts and a Harvard t-shirt, I'm thinking about how fast summer has gone by. Yes there are two more weekends left, but it almost feels like summer is just starting, not ending. What reminds me that this is undoubtly a fantasy rather than a reality is hurricane Irene, as hurricanes seem to make a grand entrance when summer comes to an end.
The Hamptons is noticeably my favorite summer spot, but there are those moments when I feel like I need a break, and to go somewhere where I can just be carefree. That's when I planned to come visit my family in Pittsburgh, PA, which I consider a hometown visit. Although Pittsburgh is a city, there's a very tight knit and home towny vibe.
This morning, I decided to get up early, put on my workout clothes, and take a walk outside as the weather was absolutely gorgeous (low 70s). My destination? Starbucks for an iced latte, and then this cute coffee shop for a warm blueberry bagel. That's the thing about Pittsburgh; since it's a college town, there are tons of coffee shops.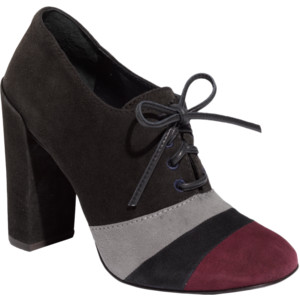 Whenever I visit, which is not that often, I have this crazy obsession for chains (restaurants and stores). One of them is Target, and the store here is huge. I especially like the beauty department because it has every product imaginable. A food chain that I'm always craving when I'm here is Panera; I have an obsession with the chocolate chip bagels.
In addition to my silly chain whereabouts, I love browsing the local stores like Littles Shoes in Squirrel Hill (a great assortment of boots), and Choices in Shadyside, which is kind of like Pittsburgh's version of Intermix but way overpriced. I do my major shopping at Nordstrom as it is big, and full of a great assortment of clothes and shoes. I'm heading there tomorrow, and I already have a shoe in mind, which is not available at Littles. It's Tory Burch's Stella Pump, an oxford pump, in which color blocking accents a chunky heel. The shoe is suede, and is designed with decorative lace which may be removed for a more streamlined look.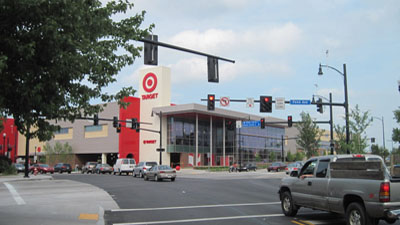 Although a bit pricey, I think it's ok to splurge on one or two shoes a season, and especially for winter as it is the longest season of the year. Paired with skinny dark blue jeans, a burgundy sweater, and a cute black (faux) fur vest, you'll have a perfect fall outfit.