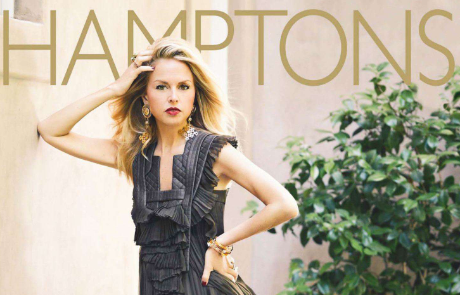 Rachel Zoe not only turns celebs into fashion icons with her impeccable styling skills, but she too is a fashion icon herself. My admiration for Zoe started when she was a stylist for Nicole Richie. Since then, she has turned the fashion industry upside-down, and believe me, in a good way.
Zoe stars in her reality show on Bravo, The Rachel Zoe Project, which is one of my favorite fall series because it highlights her life, and what it's like to work in the fashion biz. And what better timing for its fourth season to premier than the week of Spring Fashion Week?
Zoe just came out with her own line called The Rachel Zoe Collection, featuring a fabulous fur and leather jacket, a ruffled maxi gown, a collar cape jacket, flare and skinny jeans, and shift dresses; just to name a few. I've already seen the collection in a few stores like Saks Fifth Avenue, and love just about every piece.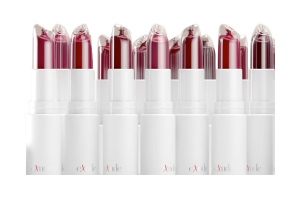 More exciting news regarding Zoe? Yes! Add lipstick to her long line of success; she is the brand ambassador of new lipstick brand Exude. This is not your typical old-school looking lipstick, but one that has a clear/crystal applicator bullet to release a single-dot of elastic gel color by just twisting the tube; this leads to perfect lips. Although cosmetic industry pros Diane Breidenbach and Laurence Mille created the technology behind the line, it was Zoe who styled the modern, sleek, and chic white tube packaging. The color options are endless, and you can browse them all on the website. My fave? Rosy Brown.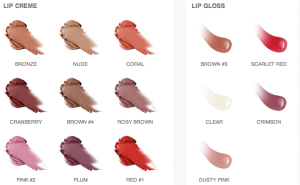 I just got out to the Hamptons via Jitney, and picked up my Hamptons Magazine. There was Zoe on the cover, looking maybe not so effortlessly chic, but definitely high-end glamour girl; perfectly ok with me. I just read her interview (questions asked by polo hottie and model Nacho Figueras) with my dinner, all grilled on the bbq (delish.), and really enjoyed it. I especially loved looking at her different photo-shoot outfits which she styled.
Keep an eye out, because Rachel Zoe continues to shine.