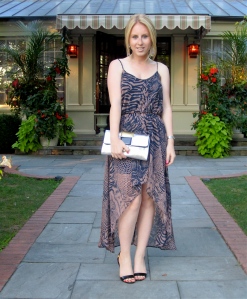 What a beautiful weekend! Even though Friday started out with some rain and overcast skies, yesterday and today have been absolutely amazing. I've gone to Super Saturday for 5 or 6 years now, some years being so hot that it felt impossible to walk around. Luckily it was manageable this year (maybe I felt this way because my brother brought a portable fan) since the coveted goodie bag was heavier than ever, so I needed the strength.
At the end of each Super Saturday, attendees leave with goodie bags that are so large and filled to the max that it's almost hard to imagine. Tons of designers, companies, and more donate endless amounts of items to these goodie bags, making them the most well known out in the Hamptons. I'm actually one of the donors as I donate my Color My Destiny skincare products to the kid's goodie bag.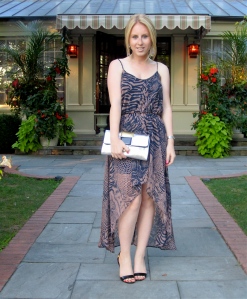 There is a kid bag and an adult bag. Some of my favorite items in the adult bag are the endless amount of munchies (pop chips, new tic-tacs, gum, San Ambrose cookies, etc), great beauty products (skincare, nail polish, makeup, sunscreen, etc), workout videos, t-shirts, and so much more. But my favorite item this year was the amazing Amrita Singh earrings that scream me, and are super chic.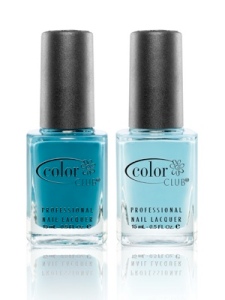 Big, bold, purple, and beautiful, these earrings are my new favorite piece of jewelry. One, because they are so extravagant and fun (perfect when in need of a pop of color, or just sparkle), and two because purple is my favorite color.
I decided to wear them last night to Southampton Social Club for dinner. I paired these statement-makers with a new brown and black animal print sleeveless maxi dress. I bought the dress at Kitson, and am obsessed with it because it's slenderizing and fits well. The back is like a typical maxi, but then in the front it looks like a short dress, creating a dramatic effect. For accessories, I wore a Balenciaga clutch in metallic silver and gold (with some black), and black Louboutin wedges.
I'm getting ready to head back to New York now, and am looking forward to not schlepping the goodie bag from Super Saturday…it will be here right when I return on Friday.