One of my favorite parts about Fourth of July in the Hamptons is the fireworks. My favorite are in Sag Harbor, which I go and see every year. Last night, I spent my afternoon and evening in Sag Harbor, browsing some of my favorite boutiques, dining at the new Pomme Cafe, and of course going to see the fireworks on the dock by the water.
Whenever I go to Sag Harbor, I make sure to visit certain stores. I love Sag Harbor because it is the most beachy of the Hampton towns, it is the most charming, and it is definitely the most laid back which is always refreshing. The stores are also fun to shop in because most are in little houses.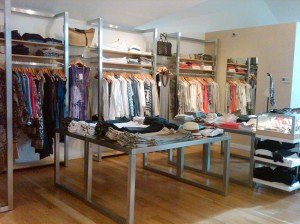 Life'Style is a great store for easy, comfortable, somewhat boho, and understatedly glamorous outfits. I go when in need of cute summer scarfs, soft material sweaters, shirts, and leggings, bright colored shirts, and fedoras. They have the brands we all know and love like Equipment and J Brand but then they have those that I've never heard of before.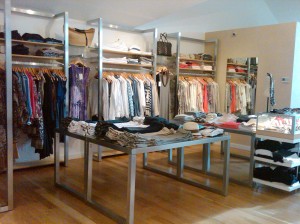 Sylvester & Co is great for the fashionista and foodie. The store has a selection of clothes for both men and women, and cool furniture, but I go in for the variety of coffee, cookies, candy, and chocolate which is the main attraction of the store (I love to sip and nibble on the high stools, drawing with their oversized Etch-A-Sketch).
Urban Zen is more of a browsing spot for me, rather than a purchasing spot. Owned by Donna Karan, the clothes are definitely pricey and not exactly my style; however, I like to go in because it's an interesting store to browse, and there are some pieces that are good to note when it comes to trends.