Stores in the Hamptons are going red, white, and blue for this patriotic holiday! When I went to East Hampton the other night, I unfortunately came too late to go inside the stores, but I did have a chance to window shop and admire the fabulous windows in Fourth of July theme.
Ralph Lauren's windows looked classic with red, white, and blue banners hanging from the top, and American Flags placed ever so precisely in between beautiful blue flowers.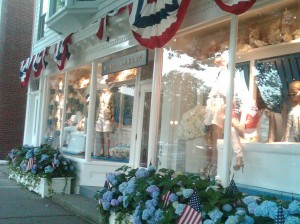 Catherine Malandrino went simple with its mannequins yet with a hint of Fourth of July spirit with a mannequin dressed in an American Flag dress in between two other mannequins dress in black and white.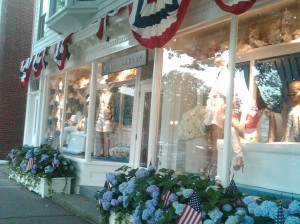 Michael Kors went nautical with his blue and white pallet, and striped clothing and accessories.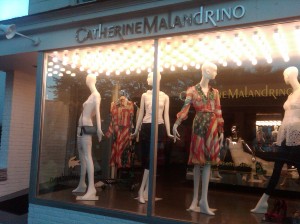 Steph's Stuff, the toy store known for its eclectic mix of vintage toys, went noticeably cute with the little July Fourth figures placed on a table.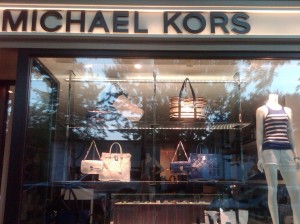 Have you seen any fashionable Fourth of July windows? Do tell!