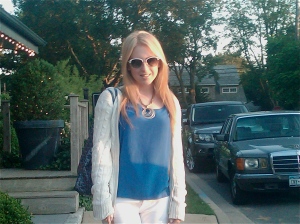 Happy July 1st Style Solutions readers! We are officially in the second month of summer, so it's time to kick it off fashionably. July Fourth weekend is most popular in the Hamptons, so what better time for Style Solutions to make its first foray into print? I'm thrilled to announce that Style Solutions has gone print for a Hampton Edition with all young-adult contributors for this fun-filled weekend. For those of you who aren't in the Hamptons to pick up a copy, below is my Letter From The Editor to give you a taste of what this special edition is about: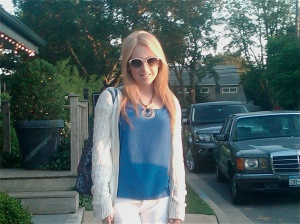 Summer is here and there's no place as hot as the Hamptons; and it's not just the weather. The people are who define the East End –be it the designers, models, celebrities, beauty gurus, or moguls- and now it's you, the young adults, who are the future of the Hamptons. Many of you are following in your parents' footsteps, but if you're not, you may "wanna be".
Style Solutions, a daily fashion and beauty blog, has come to the Hamptons for a special Fourth of July Edition with a roster of fabulous young adult contributors giving their perspective on the hottest art, beauty, fashion, music, nightlife, nutrition, and sports on the East End.
There's mini-mogul Andrew Warren who can be spotted at the coolest parties of the summer. Talented Missy Modell, singing from coast to coast. Art-savvy Madeline Mogul, viewing the newest art galleries. Clio Boele, successfully competing in The Hampton Classic. Adorable Brittany Modell, finding perfect healthy foods to enjoy at the beach. Then there's me, hopping from one Hampton to another, shopping in adorable boutiques like Blue & Cream and Tenet, indulging in the best food the South Fork has to offer, and looking for the summer's hottest trends to share with my readers.
This is Style Solutions first foray into print. Please email me, Facebook me, or Tweet me with feedback. Thanks to the thousands of visitors to StyleSolutionsNyc.com who provide me with the inspiration to blog daily.
With Style,
Sydney
~so sit down, relax, sip on a mocktail or cocktail, and enjoy!