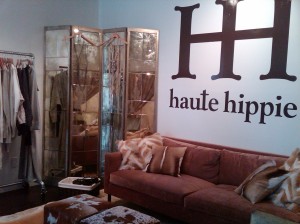 Haute Hippie's first freestanding shop has opened in Southampton! Opening just a little over a week ago, this is the newest store to mark its presence on Jobs Lane. Haute Hippie has always been a line that I've loved due to its funky patterns, bright colors, sexy style, and totally glamorous yet boho-chic look.
Fourth of July weekend is definitely the busiest in the Hamptons, so what better timing for a fabulous new shop to open by a brand that is so known and loved? Haute Hippie is a great option for those who want a look that's boho, beachy, and of course effortlessly chic.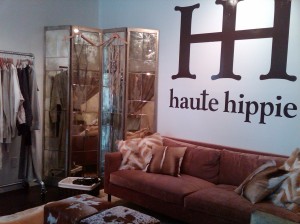 The store is full of racks organized by color in which you can find patterned maxis, sequin embellished jackets and tanks, floral tunics, basic tees, crochet sweaters, funky jeans, and more. One rack that I especially love is all about red. You don't need to dress in red, white, and blue this weekend to be considered fashionable, but it is always fun. The "red rack" was full of ruffled easy dresses, fun shorts, sweaters, and other cute pieces.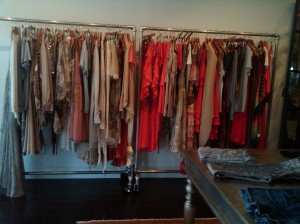 There was also a cabinet full of clutches with clasps in shapes of different animal heads. They almost look vintage. The rose clutch (second shelf from top on the right) is undoubtedly my favorite.
If you're shopping with your boyfriend who just can't stand shopping anymore, no worries, because he will be able to sit on an extremely comfortable couch with adorable animal pillows. While he relaxes, you can check yourself out in that cute outfit you're trying on in an antique-looking mirror with hangers holding long and chunky necklaces.
Haute Hippie: 66 Jobs Lane, Southampton, NY 11968