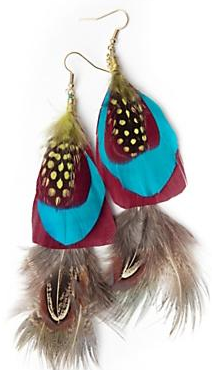 Ever since Gwyneth Paltrow made her singing debut on The Grammys in a pair of hot-pink feather earrings, a trend arose. It used to be enough to wear big diamonds when wanting a bold earring, but now it's all about wearing feathers; a nature inspired and boho-chic look.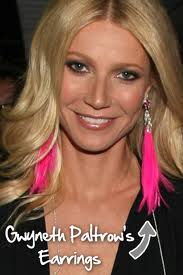 I was never a fan of this feather trend until recently. But now, I've seen jewelry deisgners come out with feather earrings that are glamorous and chic, making for a fun summer piece that I could even see myself wearing.
Even though I wouldn't classify myself as a boho-chic type of a girl, I would say I attempt dressing like one every now and then. Sometimes it feels refreshing to throw on a simple black maxi dress, espadrilles, a straw fedora, and a fringe cross-body. To fulfill this boho-chic look, a pair of feather earrings makes for the perfect finishing touch.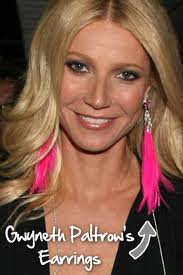 Kelly Killoren Bensimon, one of my favorite stars of The Real Housewives of New York City, has a fabulous jewelry line with the best assortment of bracelets, necklaces, earrings and rings. I especially love Kelly's feather earrings because they're not super long like most that I've seen, and they're colorful.
Out of the three feather earrings in Kelly's jewelry line, I have one favorite: Kelly's turquoise, red, and brown feather earrings. Perfect to wear with an outfit as simple as a pair of jean shorts and a t-shirt, or as dressy as a black sequin frock, these colorful earrings will be sure to give your outfit a pop of nature, and color.
Not only are these earrings trendy and stylish, but they are also extremely reasonably priced. Check out these feather earrings ($65) and other Kelly Killoren Bensimon pieces on KellyKillorenBensimon.com.