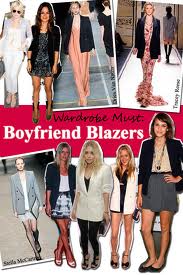 Summer is a season full of beach days, work days, barbecues, parties, and fashion. During the week, I find myself needing to wear an outfit that transitions well from day to night, or has the ability to be worked with (without completely changing the outfit in its entirety).
A piece of clothing that is a "Sydney basic" during every season is a boyfriend blazer. I love boyfriend blazers because I find them to be effortlessly chic, sophisticated, cool, and flattering. I can wear them over tight dresses when I'm feeling extra fit after an intense SoulCycle class, or when I'm feeling extra big on a not-so-fit day. They are also great for when you need an outfit that is sophisticated enough for the office, yet can be edited for a fun night on the town. Kim Kardashian is a boyfriend blazer master.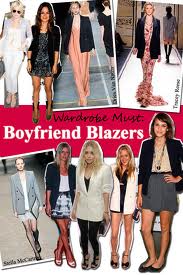 All in all, boyfriend blazers are great basics to have in your closet, and most of us have ones that are black mainly because they go with everything. However, sometimes we find ourselves needing a little change during the summer: a lighter, and more colorful change. Topshop just came out with a cool, light, and refreshing 'Mint Linen Blazer' that is perfect for day and night.
I love this blazer because the material is perfect for those hot summer days, and is in a color that is easy to match with blacks, whites, and neutrals. During the day, the blazer will look great with white linen shorts, a white tank, white wedges, a silver tote, and white round sunglasses. For night, go for a darker look with black shorts, a black tank, black sky-high platform pumps, a metallic silver clutch, long hanging earrings, a chunky cocktail ring, and bold, smokey eyes.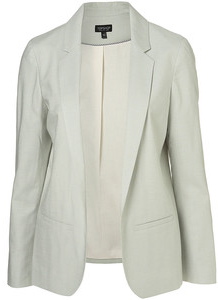 This Topshop blazer is as refreshing as a scoop of mint-chocolate chip ice cream, and is available on Topshop.com for $120. Check it out.