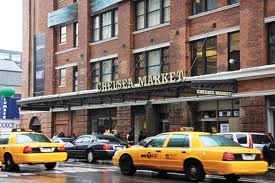 What better way to spend a Sunday afternoon in NYC than indulging at Chelsea Market? Not only is the Meat Packing District full of cool clothing stores like Jeffrey, DVF, Scoop, and Alexander McQueen, but it is also full of some of the most fabulous restaurants, and food stores.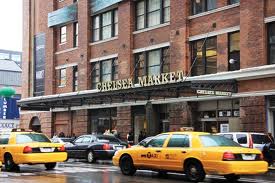 Chelsea Market is the "mall" for foodies, and is where I head to when I simply don't know what I feel like eating (I then bring home goodies afterwards). The options are endless, and the samples are everywhere. Whenever I go to the Market, I stop at my usuals. First comes Eleni's for the most fashionable cookies, coming in a variety of shapes, colors, and designs (her shoes were featured on Gossip Girl).
Next comes the chicest Fat Witch Bakery for the most delicious brownies in town with flavors like java-chip witch, red witch (original with cherries inside), blondie witch, breakfast witch (oatmeal, walnut, and coffee), and many more.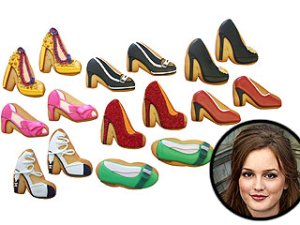 There are lots of other food stores in Chelsea Market that aren't limited to sweets, like fish markets, meat markets, Italian groceries, and more. After I bought my sweets, my friend Sunny and I had lunch at Green Table, a charming organic eatery which has a daily menu that reflects what's freshest at local farms and greenmarkets. I ordered their adult version of the classic children's grilled cheese: it was quite delicious.
After eating and shopping through Chelsea Market, Sunny and I walked around the clothing stores, and then made our way back to the Upper East Side. When going our separate ways, I quickly stopped at Barneys to check out their shoe sale.
Unfortunately, I never have as much luck with the Barneys sale shoe rack as Carrie Bradshaw does in Sex and the City!