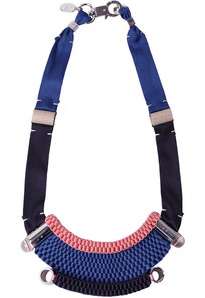 While the talks of Fall fashion have already begun -spare me the emails about the new Fall arrivals at Bergdorfs, Barneys, Cusp, etc for just a few more months! (please)– I'm still on Summer fashion. I've had many favorite collections this season, but 3.1 Phillip Lim has impressed me the most. I always love the designs of Phillip Lim due to his easy, feminine, and chic clothes.
Lim has a great store downtown in Soho that I try to stop in when I'm in the neighborhood to check out the newest pieces. Lim's clothes are truly magnificent even though his clothes are extremely expensive.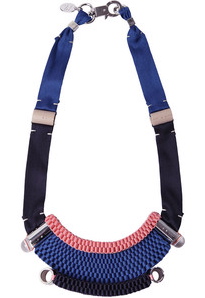 If you're a Phillip Lim fan who wants to fashion something new and cool, but doesn't want to spend too much, then you're in for a great read. High fashion designers like Lim come out with fabulous accessories that are less than their runway items. This is a benefit because you'll be wearing a Lim masterpiece yet you won't be spending hundreds or thousands of dollars.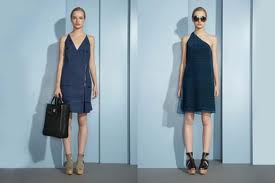 Lim just came out with a stylish 'Tri Brick Box Necklace' that can be also be recognized as a bib necklace. It is made of mixed materials with box braids and beaded accents. The two toned ribbon strand is with white stitching and tubular bead details. Clasping the necklace together is an oversized silver lobster-claw with a hanging "PL" engraved charm that is so under the sea.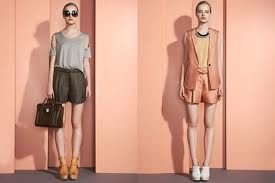 The necklace is in navy blue, white, and black, so why not stick with the nautical color pallet? Wear this necklace with a black racer-back tank top, bold blue jean shorts, black gladiator sandals, a red hobo, silver studs, black Ray Bans, and a black and white fedora. For makeup, apply red lipgloss.
The 'Tri Brick Box Necklace' is available on LaGarconne.com for $195.