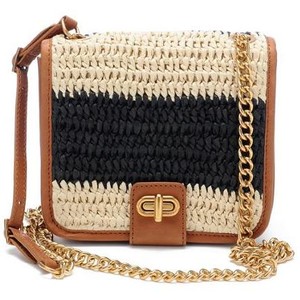 On hot and busy summer days, we must fashion and travel lightly. Summers get extremely hot here in the Big Apple, making New Yorkers need to dress for summertime success. I always find myself in two dilemmas during the summer: how to dress for the boiling hot temperatures outside and for the freezing cold air-conditioning inside. Plus, how to find that right summer handbag.
In terms of how to dress, it's important to be dressed and chic, yet still be comfortable in the never-ending heat. Accomplish this by wearing fun and light (but dressy) skirts, dresses, or shorts with blouses and easy cardigans. When it comes to the right handbag, lets face it, there is never just one. Sometimes we need small clutches, while other days we need large totes. It is important, though, to find a happy medium.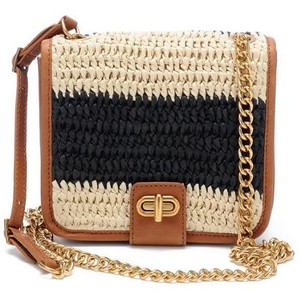 A great handbag solution for the summer is a cross-body. Yes, we've seen these a lot this year, but there's something about a cross-body that is perfect for ease, chicness, and lightness. Rebecca Minkoff just came out with a new cross-body, 'Baby Belle Cross-Body', that is for the girl who wants to carry her essentials only. It's always fun to see what's in others' handbags, like in the US Weekly Section, "What's In My Bag". My essentials go a little like this: my reporters notebook, my hot-pink camera, my blackberry, my Chanel Eyeliner, my MAC lipstick, my money, and my keys.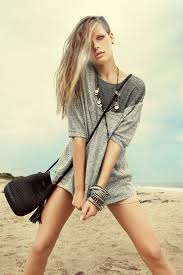 The summery black and beige straw cross-body with brown leather and gold chain strap will look great with a brown leather skirt, a funky t-shirt in white, black, grey, and brown, black cat-eye sunglasses, black and beige wedges, and brown hanging earrings. Give your nails a pop of color with metallic gold nail polish. Check out the handbag on Endless.com for $150.