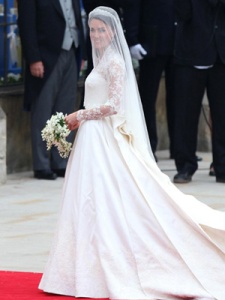 It's the day you've all been waiting for, The Royal Wedding. Prince William and Kate Middleton's wedding plans were quite the hot topic these last couple of months, and now everyone is excited to see the plans come to life. As I was sitting with my mom watching Liz Cho report on the wedding last night, my mom was telling me how she watched Princess Diana's wedding. This wedding is legendary for not only the Prince and Princess themselves, but for the public too.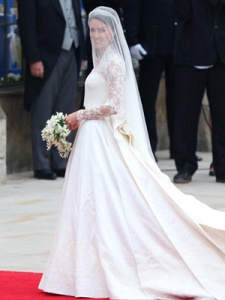 People have been full of curiosity and excitement, wondering what dress Kate will wear to her royal wedding. For those who were awake bright and early this morning (as in 4 am), television viewers witnessed Kate's choice: an Alexander McQueen dress designed by Sarah Burton. Some thought drab, while others thought fab. One minute I hear my gym teacher raving how stunning the dress is, while customers at Via Quadrono were ranting as to how un-stunning (if you will) it is. Although some might think the dress is over-covering and maybe a little too sophisticated, it's appropriate: long sleeves, tight bodice, signature silhouette, and lace detailing. Guest Posh Spice, aka Victoria Beckham, took a more dramatic approach with a unicorn-esq hat (talk about opposites).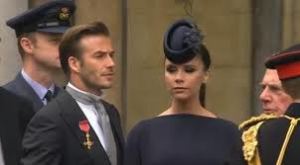 For those of you who want to add a little Royal Wedding spirit to your outfit today, paint your nails in Butter London's limited-edition nail polish color in honor of Princess Kate. The color is called "No More Waity, Katie". The color is elegant, fun, and sparkles with lilac glitter: a royal twist.
Check out this limited-edition nail polish on ButterLondon.com for $22.