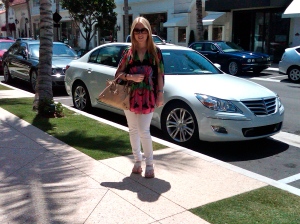 For the past hour, I've been sitting in a comfortable chair munching on macaroons, and listening to stories told by my grandpa about how he took his business from nothing to something. I always enjoy and especially admire the stories that my grandpa tells me, and I don't mind hearing them every time I visit. Not only is my grandfather extremely smart, kind, and funny, but he is also very fashionable. I'm sitting in a comfy reclining chair in one of his vintage Missoni sweaters that (on me) is oversized and colorful. You might be wondering how I could possibly be wearing a sweater in 87 degree weather, but the air conditioning is blasting.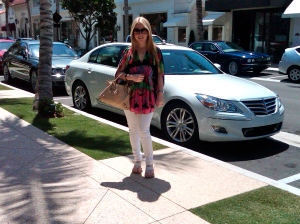 My day started off with a bowl of fresh fruit in my bath robe: hair wet, blackberry in hand, and fork in mouth. When my mom, brother, and I finished getting ready, we headed to Worth Avenue to walk around. I wore a multicolored floral blouse, white jeggings, white Burberry wedges with gold piping, a beige Balenciaga purse with rose-gold hardware, and Derek Lam sunglasses. I went into a few stores, but there wasn't anything that truly captured my eye. It's always nice walking on Worth Avenue though since it's always clean, full of familiar faces, and little goodies like via hot-spot Victors who sells the most delicious warm (melt in your mouth kind of warm) chocolate chip cookies.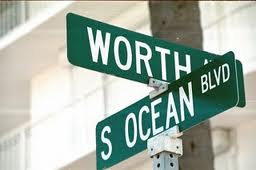 As it got warmer, I then went to our club to have lunch, hang by the pool, and walk on the beach. It felt amazing to just sit in a lounge chair for a few minutes with my mind clear, sipping on a cold drink, and watching the ocean waves. I came home with a bit of a burnt chest and face, but that's ok: I need some color.
Have a great start to your weekend, and to those who celebrate, have a Good Friday!