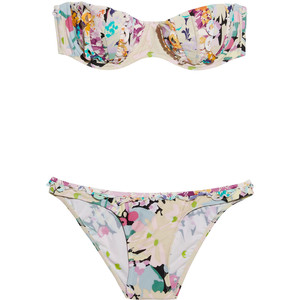 87 degrees and sunny, Palm Beach is exactly where I want to be right now. Although the plane ride down was a bit bumpier than usual, Kate Middleton's wedding plans featured in US Magazine kept me distracted. Whenever I arrive in the Palm Beach airport, it always smell refreshing: a beachy scent. I traveled in my city attire, -black leggings, J.Crew navy and beige blazer, crystal necklace, Louis Vuitton tote, and wedges- but once landing I immediately put on some beachy accessories: my fedora and evidence sunglasses.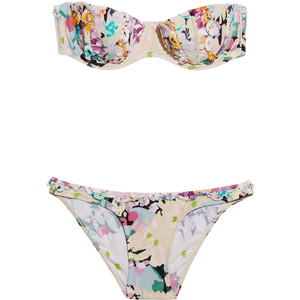 Whenever I vacation in Palm Beach, I stay at my grandparents house which is always so pleasant. I just finished unpacking my suitcase which was full of much more than is needed for a 4 day getaway: I'll be sure to show you my outfits throughout the weekend. I just finished a light and early dinner -mixed green salad, grilled fish, peas, and cauliflower-, and now I'm sitting in my favorite and most glamorous room of my grandparent's house, looking at our pool surrounded by gorgeous flowers.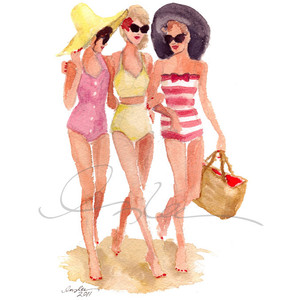 All I want to do is take a dip in the pool, but I'm thinking about waiting until tomorrow. What's just as important as having the perfect outfit when in warm climate is having the perfect bathing suit. Unfortunately, the bathing suits I like tend to be expensive, but splurging on one or two for the season is somewhat reasonable.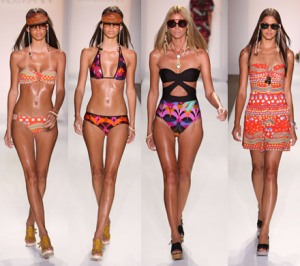 Zimmermann, a popular and trendy swimwear line, just came out with a 'Posy ruffled floral-print bandeau bikini' that is stylish and girly. The multicolored suit is in a painterly floral pattern, and has a very fresh and colorful appeal. Give yourself a cool and glamorous poolside look by wearing this Zimmermann bikini with a metallic fedora (so chic), a beige and silver hardware beach bag, a beaded wrap bracelet, grey sunglasses, and beige jelly flats with a cute bow.
The bikini is available on Net-a-Porter.com for $250.