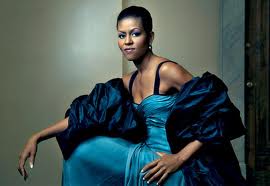 I've been in Washington D.C for three days now, and I like the city the more I'm here. I surprisingly haven't passed The White House yet, but I do plan on seeing it before I leave this afternoon. I've seen The White House many times, and actually went on a tour when I was little, but there's something about seeing it each time that I'm here which makes it a tradition.
Since the 18th Century, there have been 46 First Ladies marking their presence in The White House. There's Martha Washington, Mary Lincoln, Eleanor Roosevelt, Jacqueline Kennedy, Hilary Clinton, and so many more who have been just as in the spotlight as their power-house and President husbands. Each First Lady has their own look, but all have dressed quite beautifully for each of their times.
Michelle Obama, our current First Lady, marks the pages of many fashion magazines: Vogue, Elle, you name it. Out of all of the First Ladies, Michelle Obama's style is my favorite. Obama dresses elegantly, sophisticated, and chic no matter where she goes. I love that she isn't afraid of color and showing a little skin: she does have amazingly fit arms.
Throughout Obama's term of being First Lady, I have admired a number of outfits that she's worn to various places. Obama not only has brains, but she also has style, and is a fashion icon today. Here are my favorite looks of Michelle Obama: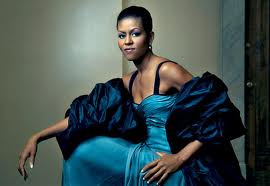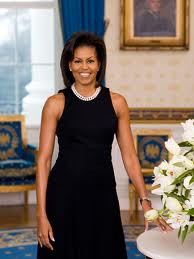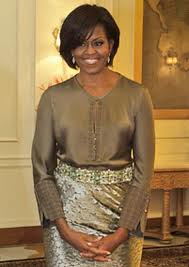 I'm spending the rest of my day in D.C having brunch at one of my favorite restaurants, Clydes, getting together with some relatives, and then walking around Georgetown some more. I'm happy to say that it will be a short school week, so even though it's back to reality tomorrow, I'll have my few days off to look forward to.