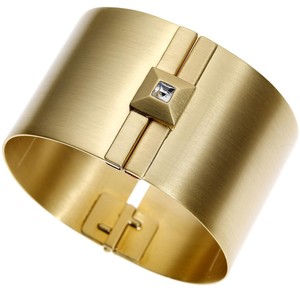 Hi from Washington D.C! I certainly felt the political vibe when arriving in this charming city when the first things I saw upon my arrival were the State Capitol and the American Flag. I always look forward to visiting D.C because I love Georgetown: the food, and of course the shopping, are always up to my level of liking. Also, seeing the White House never gets old. I'm not in D.C to vacation, but to visit colleges. However, I will definitely be making some shopping trips to Georgetown when I have free time, in addition to seeing some relatives.
While I was on the train from NYC to D.C, listening to OneRepublic and Lady Gaga on my iPod and lusting over Selena Gomez's red carpet looks in US Magazine, I was seated across from a girl who was quite fashionable: she wore skinny jeans, a funky t-shirt, wedges, a patent-leather tote, and a gold cuff. I couldn't help but notice that it was the simplicity yet boldness of the cuff that gave her outfit an effortlessly chic look.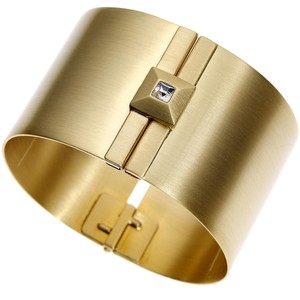 After seeing the cuff while on the train, I decided to browse the internet to find a cuff similar to the one the girl was wearing. Although I loved that her cuff was solid gold, I'm all about a little twist, a twist that has a hint of glamour. I found a cuff by Reiss that has a combined look of simplicity and glamour.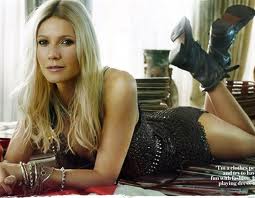 Reiss just came out with a 'Gwyneth' gold cuff that has a square clasp embellished with a crystal (possibly inspired by fashion icon Gwyneth Paltrow? It would only make sense). The cuff being solid gold is the simplicity, and the crystal clasp is the glamour. Not only can you wear this bracelet with simple yet chic numbers such as jeans and a t-shirt (like the girl on the train), but you can also wear it with a dressier outfit. Wear this Reiss cuff with a bright pink dress, gold strappy high-heel sandals, an orange and pink clutch with a gold clasp, oversized orange sunglasses, and paint your nails in either neon orange, pink, or purple.
The cuff is available on Reiss.com for $115. How's the start of your weekend?